Lauren Riihimaki is a famous Canadian YouTuber and fashion Vlogger known for her channel, 'LaurDIY,' where she shares her expertise on DIY fashion and beauty. 
She started her YouTube journey back in 2011, and her choosing the DIY blogging field as part of her career was definitely not some coincidence. 
After she enrolled in the Graphic Communications Management course at Ryerson University, it striked her that her college degree sure had future employment opportunities, but it carried zero scopes for the DIY creativity in her, which she was too anxious to find a vent for. 
Thus, on a particular "bored day," Lauren searched on Google how to create websites, and eventually found herself creating her very first blog, Desire & Inspire. 
Continue Reading: Paris Berelc Boyfriend: Who Is She Dating? Parents, Age, Height
In the beginning, Lauren surfed her readers through her DIY blogs with the help of pictures, and soon, she felt that the video demonstration of her artistic process would do a more fabulous job. 
Age / Birthday, Parents Details
Lauren was born on the 11th of August 1993 in St. Catharines, Canada. She stands to a height of 5 feet and 4½ inches (1.64 meters). 
For now, there is not much to unveil about her parents, Greg Riihimaki and Gail Riihimaki.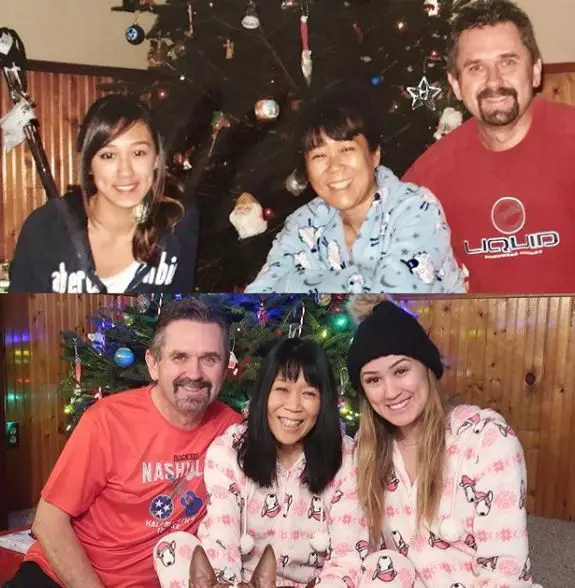 Lauren Riihimaki posts "10yearchallenge" with her father and mother on 15 January 2019 (Photo: Lauren Riihimaki's Instagram)
However, thanks to social media, her fans and admirers get a little bit of peeking into her family moments.
Dating Boyfriend?
Lauren is happy and in love with handsome of a hunk, Jeremy Lewis! 
It looks like there is a lot to Jeremy besides good looks. He is the owner and digital marketing consultant of the company Platobrand. The entrepreneur-YouTuber is also known for his viral hit "Disney Love Medley." 
Meanwhile, Lauren announced her dating status with Jeremy in a 6th March 2019-dated video uploaded on her channel.
She made sure not to address him by name, solely because she wanted to do it differently this time; she was all determined to keep "relationship and YouTube" separate.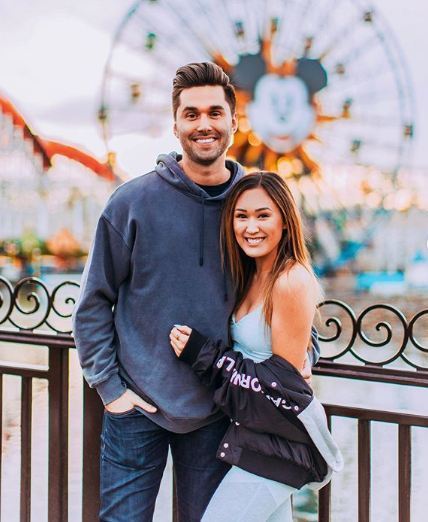 Lauren Riihimaki with her boyfriend, Jeremy Lewis, on 3 July 2019 (Photo: Lauren Riihimaki's Instagram)
All the while, she also claimed that it was her "last relationship" that taught her why she needed to value privacy. Her exact words were- 
I won't be vlogging the relationship and vlogging our time together and our travels together and doing boyfriend tags or different boyfriend-related videos on YouTube. I've just decided that being in a relationship and finding love is something that I take so seriously. I would never want outside opinions to jeopardize that because it's something that I do really want. I'm just so happy right now and I just feel like I have a whole new energy about life. I just wanted to let you guys know that yes, I'm dating someone, yes, I am so, so, so, so, so happy, and yes, he eats me so, so, so, so incredibly well.
Well, as long as Lauren is satisfied with her beau, it should not matter if she chooses to keep it a secluded business. 
Get To Know: Mavournee Hazel Wiki, Age, Height, Boyfriend, Dating, Parents, Ethnicity
Her relationship with Jeremy was followed by a split from her ex, Alex Wassabi, back in September 2018 after three long years of being together. 
Net Worth
9.6 million subscribers on a YouTube channel is not a joke!
Lauren made it to the "Top Highest Paid YouTubers" back in the year 2018.
And, from the very venture, it should not be surprising that Lauren makes an estimated $2.3K to $36.2K on a monthly basis while a $27.2K to $434.7K land on her cumulative net worth every year.
While in the forthcoming days, she might be revealing a bit more about her income sources.