Justine Simmons is an American author, entrepreneur, and reality television personality. She is best known for All About The Washingtons, Rev Run's Renovation, Rev Run's Sunday Suppers, the first book, "God, Can You Hear Me?" 
As being an author, she has also co-authored the New York best seller Take Back Your Family. Moreover, her jewelry line Brown Sugar was also featured on Home Shopping Network (HSN) in 2007.
Justine Simmons' Wiki-Like-Bio
Justine Simmons was born in the United States on 11th December 1965. 
Married Life
Justine Simmons and Joseph Simmons exchanged their wedding vows on 25th June 1994.
At the age of 15/16, she first met Joseph at an ice rink in Long Island and liked each other. However, they couldn't start a relationship because they did not live close enough and had to move on with their lives. When they reached adulthood, Justine and Joseph reconnected, and that time, they subsequently got married.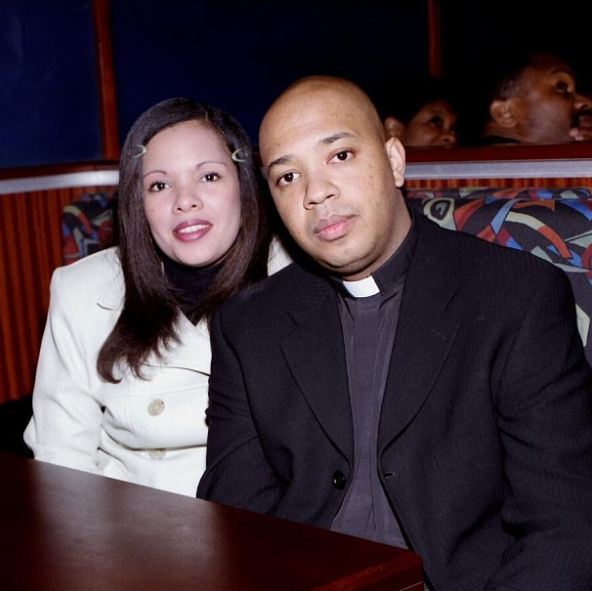 Justine Simmons with her husband Joseph Simmons on 25th June 2013 (Photo: Joseph Simmons' Instagram)
Now, Justine and her family live in Saddle River, New Jersey, in a six-bedroom colonial-style home.
Before tying the knot with Justine, Joseph was previously married to Valerie Vaughn in 1983. He has three kids with Valerie. 
Husband Joseph Simmons
Justine Simmons' husband Joseph (better known by the stage name Run, Rev.Run or DJ Run) is one of the founding members of the influential hip hop group Run-D.M.C., and a practicing minister, known as Reverend Run.
Television Personality: Amber Butler Bio, Age, Baby Daddy, Net Worth
He was born on 14th November 1964 in Hollis, Queens, New York. He is the younger brother of Russell Simmons, the co-founder of Def Jam Records and Danny Simmons, a neo-African abstract expressionist painter.
Kids
Justine and Joseph are not only husband and a wife but are also parents to six kids. Three children Angela Simmons, Vanessa Simmons, and Joseph Simmons Jr., are from Joseph's previous marriage.
And, together, they got blessed with four kids Daniel Dwayne Simmons III 'Diggy Simmons' (born on 21st March 1965), Russell Simmons Jr., (born on 30th August 1997), Victoria Anne Simmons  (born/died on 21st September 2006) and Miley Justine Simmons (born on 24th August 2007).
Victoria died shortly after being born due to omphalocele, a congenital disability that caused her organs to grow outside her body. Upon the death of their daughter Victoria, Justine and Joseph adopted Miley in 2007. 
Net Worth
According to celebritynetworth.com, Justine has an estimated net worth of $10 million. Moreover, her husband, Joseph, has an estimated net worth of $70 million.
Quick Facts
In 2005, Justine first made her appearance in Run's House.
Her husband is a friend of Tyrese Gibson, and R&B singer, songwriter, actor, author, television producer, and model.
Justine and her family allowed MTV camera crews of Run's House to document their daughter Victoria's death.