Jordan Maron is an American YouTuber, electronic musician, and gamer-commentator. He is primarily known for playing the video game Minecraft which was featured on his main channel, CaptainSparklez and the channel CaptainSparklez 2.
Other than that, he has also produced several Minecraft-themed songs and music videos such as "Revenge," a parody of Usher's "DJ Got Us Fallin' in Love."
Bio
Jordan Maron was born on 10th February 1992 in Los Angeles, California. However, he later moved to Santa Barbara with his mother Linda to live with his grandmother after his parents split. Later. his mother remarried a guy named Gordon.
Education & Early Career
As for Jordan's education, he always scored good grades and was academically excellent but lacked social interactions. Due to lacking social interaction, he spent most of his time practicing skateboarding. He attended a semi-private school for a year before attending public school, Santa Barbara High School.
YouTuber You May Know: What Is Jacksepticeye Real Name? Girlfriend, Dating, Family, Net Worth
Later, he enrolled at the University of California, Santa Barbara as a Chemical Engineering major before switching his major subject to Computer Science. However, he dropped out after the 1st quarter of his sophomore year.
In December 2011, Jordan made YouTube his full-time job. He owns a total of nine YouTube channels; currently, seven of his channels are active.
Net Worth
According to celebrity Net Worth, Jordan Maron has an estimated net worth of $12 million. 
Jordan Maron's House
Jordan Maron spent more than $4.5 million for a three-story house in Hollywood Hills, situated on a hilltop above the Sunset Strip.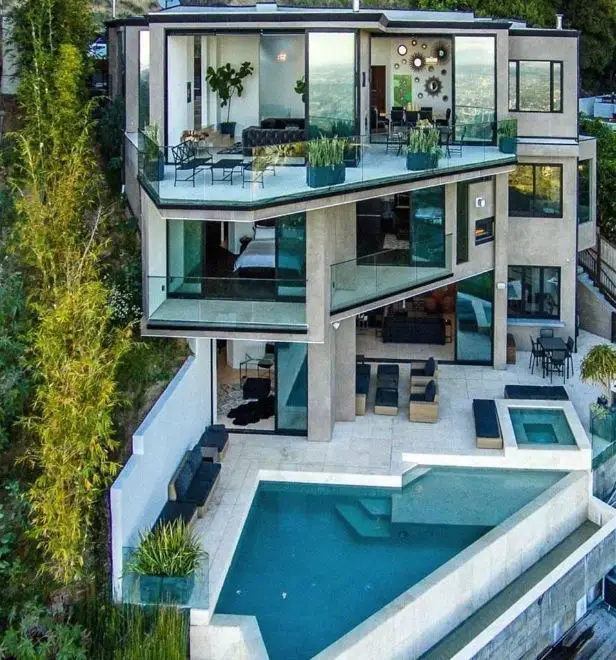 Jordan Maron's $4.5 million Bachelor's Pad in Hollywood Hills (Photo: forbes.com)
His luxurious house is over 4100 square feet of living space including living and dining rooms, an outdoor terrace with a fireplace via floor-to-ceiling glass sliders. Downstair of his home has a spacious den with a five-seat bar, party-sized spa, infinity pool, barbecue station, and sunken wet bar.
In February 2020, Jordan kept his L.A.'s Sunset Strip house on a sale for $4.895 million, confirmed Variety.
Quick Facts
Jordan Maron stands at a height of 5 feet 7 inches (1.7 meters).
His full name is Jordan Allen Cooper Maron, and his nickname is CaptainSparklez.
His birth sign is Aquarius.
Jordan owns lots of titanium sports necklaces.
He made his own gamed called 'Fortress Fury.' 
His video 'Revenge' has over 150 million views.
His video Fallen Kingdom was featured in Google's Rewind YouTube Style 2012.
He became a 'King of the Web' award recipient.