Jesse Draper is the star and producer of her own unique talk show, The Valley Girl. 
But, she took her time to realize her passion for business and technology before she finally decided to take a step to become an entrepreneur. 
Establishing a fondness in movies and TV shows, Jesse probably managed to accumulate a significant net worth through her career in the entertainment industry and as a businesswoman. 
Jesse Draper's Wedding With Husband 
Jesse Draper, no stranger to startups in her professional life, had no interest when it came to a romantic startup in her personal life. 
In 2005, Jesse had to go back and forth from New York, Los Angeles, and Atherton.
She was working on the Nickelodeon show, The Naked Brother Band, building Hollywood contacts and had just started The Valley Girl show. At the crucial moment of her life, her boyfriend was unsupportive of her, so she broke up with him. 
After that, she stopped thinking about dating until she met Brian MacInnes on a secret double date arranged by her friend. Brian worked as an accountant with Jesse's sorority sister at a Los Angeles accounting firm. 
Know About The Actress: Jessica Steen Net Worth, Husband, Family
Taken by Jesse's smile on her photos, Brian wanted to meet her and get to know her. Also, Jesse, who expected nothing that day, found Brian cute. His interest in listening to her grabbed Jesse's attention. 
Soon after, the couple started dating and began living together after four and a half years of relationship. Six months into living together, Brian proposed to Jesse on their trip to New York. 
They held their wedding before 400 guests and exchanged their vows in the backyard of the bride's parents' home in Atherton on 15 June 2013.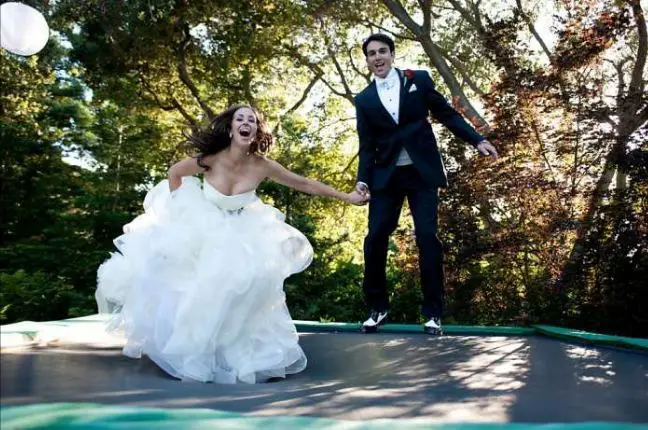 Jesse Draper on her wedding day with her husband, Brian MacInnes, on 15 June 2013 (Photo: sfgate.com)
Amidst relishing their married life, Jesse and Brian were ready to take in the responsible role of being parents. Heading to the phase of parenthood, the couple soon welcomed two new members into the family.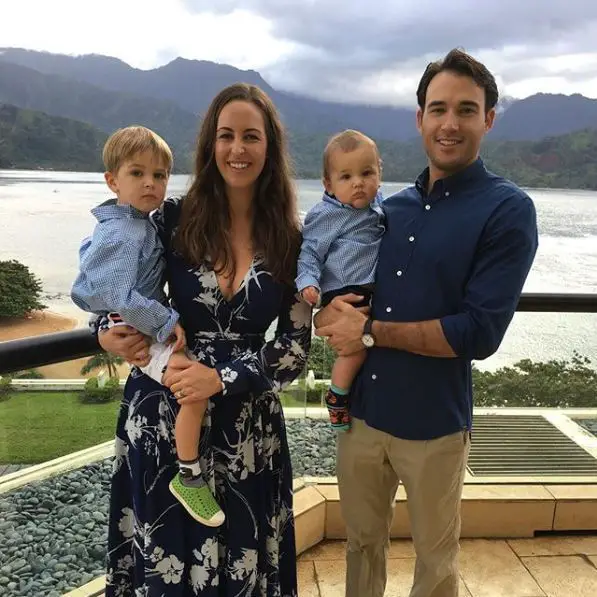 Jesse Draper with her husband, Brian MacInnes, and children on 23 November 2018 (Photo: Jesse Draper's Instagram)
Now, Jesse and her husband live their life with two adorable sons. They spend their time going to beautiful places and creating a truckload of memories with their loved ones.
Jesse Draper Bio: Age & Family
Jesse Draper was born on 5 January 1986 as Jessica Cook Draper in California, United States. She spent her childhood in Silicon Valley amidst the dot-com boom.
At age 33, Jesse stands at the tall height of 5 feet 10 inches (1.78 meters). She is also the first cousin of Nat Wolff and Alex Wolff.
As a daughter of a businessman - venture capital, IPO, startups were common terms for her as she grew up. 
Her father is Timothy Draper, a well-known venture capitalist of Draper Fisher Jurvetson. She grew up with her three siblings, Adam Draper, Billy Draper, and Eleanor Draper. 
Get To Know About: Gus Birney Age, Parents, Height, Bio, Boyfriend, Dating, Facts
When she was a kid, Jesse and her brothers tested out hardware that their father bought. They were also some of the first users of AOL Instant Messaging.
Her mother, Melissa Lee Parker, was a housewife who stayed at home to take care of the children. At the time, the only working woman in her family was her aunt, Polly Draper, an American actress.
Deciding to pursue a career in acting, Jesse earned an acting degree from UCLA's School of Theatre, majoring in Film and Television in 2006. After landing a significant role in Nickelodeon's The Naked Brother Band, Jesse started realizing that acting was not her passion.
So, she walked on her father's footsteps and became the first female in the family to take the path of entrepreneurship. Her interest in business was so much that most of her dinner with family turned into a business table.