Grammy award-winning producer James Poyser is an American instrumentalist who has recently come into the spotlight or at least the studio lights on Jimmy Fallon's Tonight Show. He is also the member of the hip-hop band The Roots.
Besides that, the songwriter James Poyser's, whose home studio is lined with Grammys and awards, is a happily married man and can spend plenty of time with his wife and kid.
James Poyser's Short Bio: Career, Net Worth
James Poyser was born on 30 January 1967 in Sheffield, England and currently is of 51 years of age.
The Pianist began his own musical career early in life, with a pastor for a father; he started playing piano in the church. After that, he went on to play with local groups and has toured and played with national acts, and then onto songwriting, and finally producing.
Don't Miss: Taylour Paige Married, Husband, Boyfriend, Family, Bio, Net Worth
During his career, James has written and produced songs for various legendary and award-winning artists including Mariah Carey, John Legend, Erykah Badu, Lauryn Hill, Anthony Hamilton, Common, D'Angelo, The Roots, and Keyshia Cole.
He has also played live with artists such as Jay-Z, Erykah Badu, The Roots, and Aretha Franklin. An active session musician, he has contributed to the works of Adele, Norah Jones, Eric Clapton, Joss Stone, Ziggy Marley, Macy Gray and Femi Kuti.
James also won a Grammy award for Best R&B Song in 2003 for Erykah Badu and Common's song "Love Of My Life." Not only that, but he was also the executive producer on Badu's highly celebrated albums, Mama's Gun and Worldwide Underground.
After that, James joined the hip-hop band The Roots in 2009 and has been a part of the house band for NBC's Late Night with Jimmy Fallon and The Tonight Show Starring Jimmy Fallon. Eventually, by virtue of his talent, he found his way into upper echelons of R&B music working with distinctive artists like D'Angelo, Erykah Badu, Mariah Carey, Common, and Lauryn Hill.
James Poyser derived the significant portion of his net worth from his music career as a songwriter musician and multi-platinum producer. Therefore, his estimated net worth is of around $10 million dollars.
See Also: Taissa Farmiga Dating Boyfriend Details; Siblings, Sister & More
James Poyser's Relationship With Wife, Kid
Despite his flaunting career, the musician seems to conceal his marital status; however, he has often seen flaunting pictures and tweets about his son and wife, respectively.
James, who is the father of his 11-years-old son, has provided least information about his dating and married life. There is also no any information about his wife.
However, James always shared love and affection towards his son named Jaden as demonstrated by his Instagram. Back on 25 September 2015, he shared the picture of his son wishing him on his 9th birthday in which he captioned his favorite person on earth turns nine that day.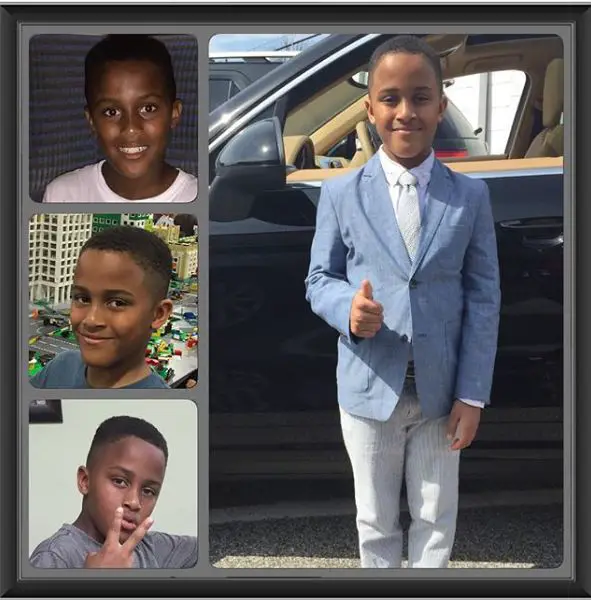 James Poyser's son Jayden in the picture posted on 25 September 2015 (Photo: James Poyser's Instagram)
Similarly, back on 12 July 2012, he took a twitter and wrote regarding his wife injury and jokingly said his wife had torn calf muscle while working out and he had two 5yrs old babies at his house.
When his son was born, James and his wife moved into a house in Philadelphia, Pennsylvania, and they converted their basement into a home studio so that, he will be able to spend plenty of time with his family.
Read Also: Andy Adler Married, Engaged, Husband, Age, Wiki, Bio, Instagram
Fun Facts About James Poyser
James's family moved to West Philadelphia, Pennsylvania when he was just nine years old. There, he discovered his musical talents in the church.
He attended the Philadelphia Public Schools and graduated from Temple University with his B.S. degree in finance.
He was credited as writer and producer for multiple songs on Erykah Badu's debut album, Baduizm.
James was a musician on Adele's acclaimed album, 21; and served as executive co-producer and writer on Al Green's Lay it Down.
He was also the executive producer on Badu's highly celebrated albums, Mama's Gun and Worldwide Underground.