The American financier James Bailey, a founder and managing partner of Velos Partners, is mostly recognized as the husband of the Supermodel Devon Aoki with whom he took his vows in 2011. Bailey has three kids, a son, and three daughters from the marriage, and he feels incredibly blessed to have them and his wife in his life.   
Jason Bailey's Wife and Kids
At the age of twenty-six, Bailey got engaged with the supermodel Devon Aoki in 2010. While they were still engaged, Devon was expecting her first child with Bailey. Later, they tied the knot on 23 April 2011 and soon welcomed their first child James Hunter Bailey on June 10, 2011. 
While their firstborn was 20-months-old, Bailey and Devon welcomed their second baby, Alessandra Linville Bailey, on February 12, 2013, and the baby's birth weight was seven pounds eleven ounces. And a couple of years later, there was another addition to the family. They had a baby girl again, Eleanor Talitha, on March 10, 2015. With the three adorable kids in the family, the family is more bright and shining.
Moreover, Bailey's middle daughter Alessandra has already been a part of the 2018 Guess Kids spring advertising campaign. Anyway, she might also take on the path of her mother as a professional model in the future. 
Raised by responsible and loving parents, the kids seem to be humble and sweet in nature. The loving father frequently takes to his social media to share glimpses of his kids. During the start of the year 2020, showing gratitude to his family and friends, he posted his family picture with Devon and three kids and wrote,
Reflecting on 2019, I feel incredibly blessed to have family and friends in my life that have been with me through thick and thin. Let's make 2020 a great year!
And, the couple and the three children reside in their Brentwood house that Bailey and Devon bought together in 2014 for 5 million dollars.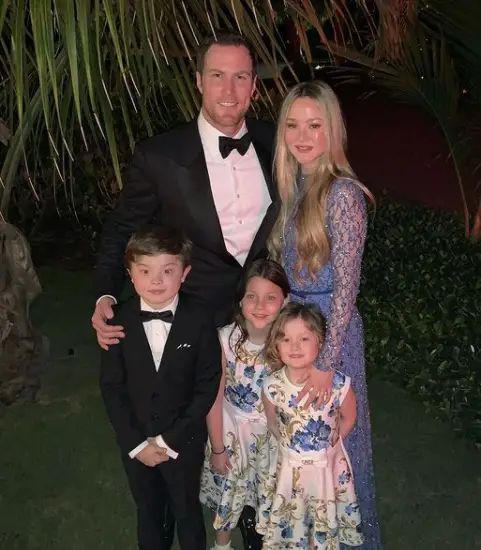 James Bailey with his wife Devon Aoki and kids. (Source: Instagram)
Who Is Devon Aoki?
The thirty-eight-year-old is a supermodel and actress, born to her father Hirako Aoki and mother, Pamela Hilburger Aoki. Her father, a.k.a. Rocky Aoki, who passed away at the age of sixty-nine in 2008, was a wrestler and restaurateur who founded Benihana, a popular Japanese cuisine restaurant chain. And, she and her half-brother, Steve Aoki, own a certain amount of share of the franchise. 
Devon has six half-siblings from her father's first and third marriage. But, out of all, she shares a close bond with her brother Steve Aoki, a globally known EDM musician and DJ. Also, she is in one of his music videos called Waste It On Me. 
Her journey in the fashion industry began when she was discovered at the age of thirteen and signed a contract in the industry. Later, when she was only sixteen years old, she became the face of Versace, replacing Naomi Campbell. Devon has done campaigns for several top-notch brands such as Lancome, YSL, Chanel, and Hugo Boss throughout her modeling career. 
Besides modeling, she is recognized for the movies 2 Fast 2 Furious and Sin City. But she halted her acting career to focus on raising her kids. From her extremely successful career in both the fashion and entertainment industry, she is estimated to have amassed a bulky net worth of 30 million dollars, as a source reports.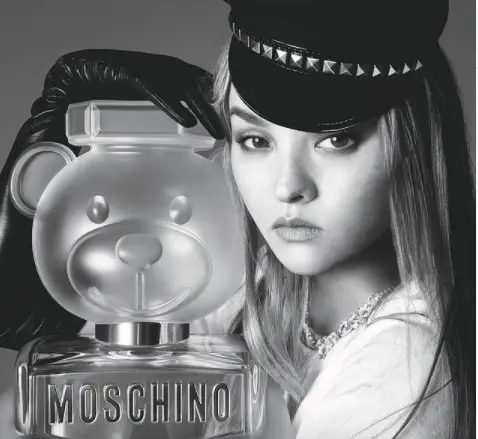 Devon Aoki. (Source: Instagram)