It is considered tremendous luck when people escape death and fight for their life. Similarly, Israel Del Toro is a renowned survivor of a 2005 roadside bomb blast in Afghanistan, who escaped death for more than three times after the explosion had left third-degree burns over 80 percent of his body.
Israel is also the first airman to return to duty after being deemed 100 percent disabled. Being a fighter and survivor who didn't give up on life and doing what he loved, Israel is a massive inspiration to many people.
Israel Del Toro Bio, Age
Israel Del Toro was born on 27 April 1975 in Joliet Township, Illinois, United States, as per his bio. Now of age 43, Israel holds the nationality of an American.
He had a rough childhood due to the absence of a family in his life. Israel lost his father at the age of 12 when he passed away due to a heart attack.
The universe hadn't ended Isreal's suffering and added another one as his mother was killed in a drunk driving accident when Israel was just 14. This left him all alone due to which Israel had to go through his teenage years without having anyone to guide him and teach him.
Worth The Read: Juliet Huddy Wiki, Husband, Boyfriend, Salary
Despite that, Israel grew up to be a gentleman who completed his education successfully from the University of Illinois located in Urbana, IL, USA.
Israel Del Toro Wife, Today
Israel Del Toro is happily married to his wife, Carmen. The duo has been married for over a decade now.
The husband and wife share one son named Israel Del Toro III whom they cherish more than anything.
When Israel got severely injured in the accident, and his face and body were destroyed, he was scared that his then three-year-old son would think of him as a monster.
However, his son's reaction was the opposite of what Israel had expected. He ran towards his father and hugged him which made Israel pass out a sigh of relief that the before and after consequences didn't change how his son saw him.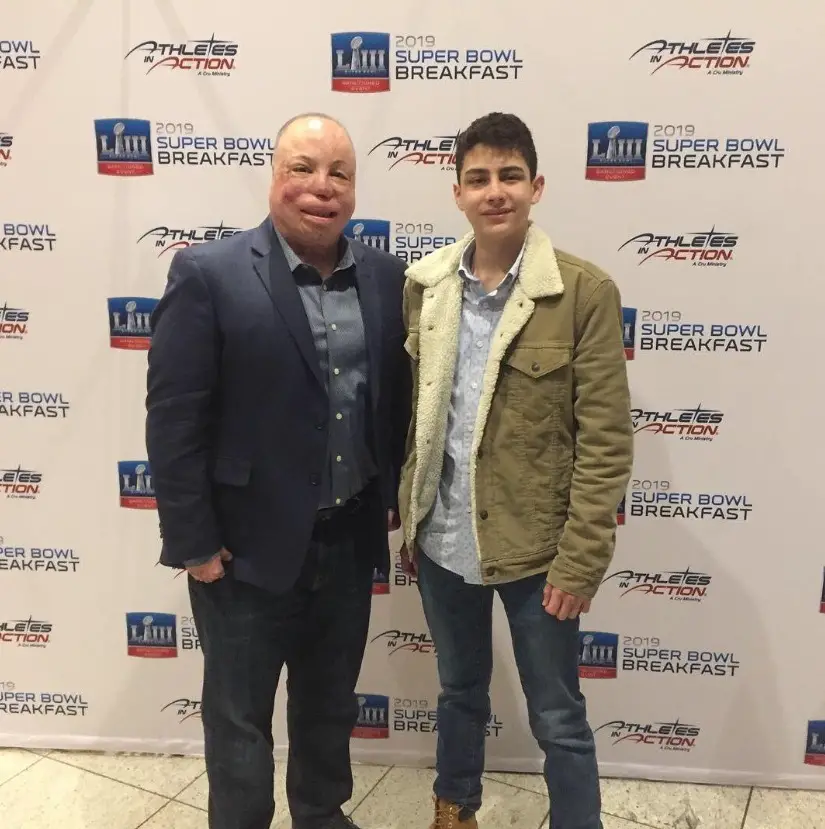 Israel Del Toro attends Super Bowl Breakfast with son Israel Del Toro III on 2 February 2019 (Photo: Israel Del Toro's Twitter) 
As of today, Israel who is already a teenager accompanies his father to the various events and comedy shows he attends.
Israel Del Toro Accident
In 2005, Israel who worked as the sergeant of the U.S Air Force got severely injured when his Humvee hit a land mine in Afghanistan.
Don't Miss: Dany Garcia Wiki, Net Worth, Parents, Husband
After suffering from third-degree burns and losing most of his fingers, the doctors had already declared that Israel only had 15% chance of survival and even if he did survive, he'd never be able to walk or breathe on his own.
Israel spent nearly four months in a coma and finally gained his senses back. It was almost a miracle that he survived and was able to re-enlist the military again.