The advent of social media has dramatically contributed to the making of many media sensations popular. It has opened up doors of opportunities in various terrains where people have been exploring and taking advantage of in exciting ways. Ian Hecox is one such personality who has chosen to use social media and the internet to serve his best interest.
He is widely known as a member of the popular comedy group Smosh, whose YouTube channel has earned more than 25 million subscribers. His partner Anthony Padilla first created the website Smosh.com, and later both Anthony and Ian began uploading videos on the website. In 2005, they were offered a chance to be a part of YouTube's first wave of Ad Program. They accepted the offer and soon began making more YouTube videos and also earned a substantial income from it. 
Ian also co-produced, directed, and acted in movies, including 'Smosh-The Movie' 'Ghostmates,' and voiced the character of Bubbles in 'The Angry Birds Movie.'
However, on 14 June 2017, Ian took over as the head of Smosh after Anthony Padilla left Smosh.
Age, Parents
Ian Hecox stands at the height of 5 feet 8 inches (1.73 meters).
Read About YouTuber: YouTuber Roselie Arritola Wiki, Age, Birthday, Parents & Interesting Facts
He was born as Ian Andrew Hecox on 30 November 1987 in Sacramento, California, USA. His parents are named Sharon Hecox and Stephan Andrew Hecox. He also has a sister named Melissa Hecox.
Ian completed his high school from Del Campo High School in Fair Oaks, California. After high school, Ian attended college at the American River College in Sacramento. 
Net Worth
According to Celebrity Net Worth, Ian has garnered a net worth of $3 million. 
Past Dating Life
Ian's current relationship status is not known, but in the past, he has dated a handful of women.
From 2007 to 2014, Ian dated Melanie Moat, YouTube star. He first met her in Sacramento while she was paying a visit to a friend, and the duo instantly connected and began dating. For a while, the couple maintained a long-distance relationship before his then-girlfriend Melanie moved to Sacramento to move with him in 2012. However, in 2014, the pair decided to call their relationship a quit, and Melanie took her Twitter to announce their breakup.
After a year later, Ian moved on from his failed relationship and began dating Pamela Horton, model. The couple first met at a Playboy party where cupid struck to them and soon began dating.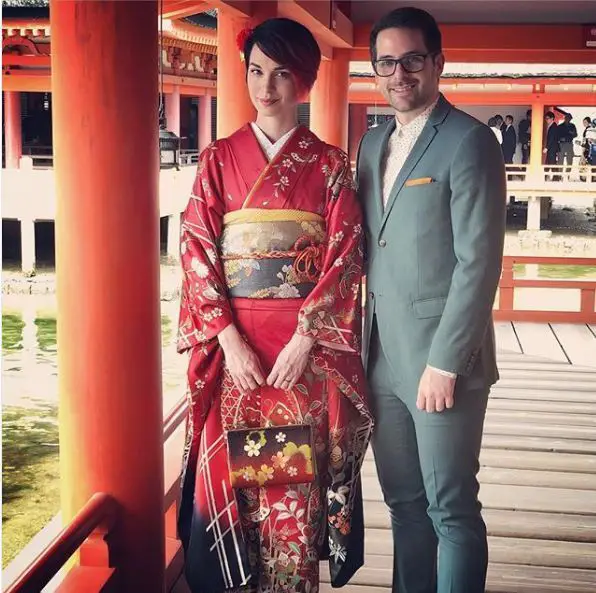 Ian Hecox and Pamela Horton at Itsuku-Shima, Miyajima Island on 1st May 2018 (Photo: Ian Hecox's Instagram)
Sadly, his second relationship also only lasted for three years before calling it quit in 2018.
Quick Facts
Ian first met Anthony Padilla in the 6th-grade science class.
Anthony left Smosh to be an independent content creator.
Ian's mother, Sharon, has been featured in multiple Smosh videos, but his father has only been seen twice. 
Ian is an outgoing and funloving man who loves food, sports, and hanging out with family and friends.
He has apiphobia (fear of spiders and bees).
He suffered from a case of ADHD and is also asthmatic.
Ian is bi-lingual and can speak in Spanish and English.
Noah Grossman is one of the members of Smosh.