Glenda Hatchett, the judge of the court show, The Verdict, is a single woman and a mother to two sons. She split from her husband a long time ago, but the details are yet unrevealed. 
Tragically, in 2016, she lost her daughter-in-law, Kira, to a post-childbirth complication at the hospital. The irony of the tragic incident, the jurist, had to fight the legal battle for justice for Kira.    
What Do We Know About Glenda Hatchett's Husband?
The judge was married to Charles johnson, but she has been very secretive about her married life and hasn't opened up about her ex-husband or the reason behind her divorce. Hatchett did not remarry after her divorce while her ex-husband moved on into another relationship. 
The tv judge had two sons from her marriage, Charles S. Johnson IV and Christopher Johnson. Christopher is unmarried, while Charles was married to Kira, who tragically died hours after giving birth to her second son Langston.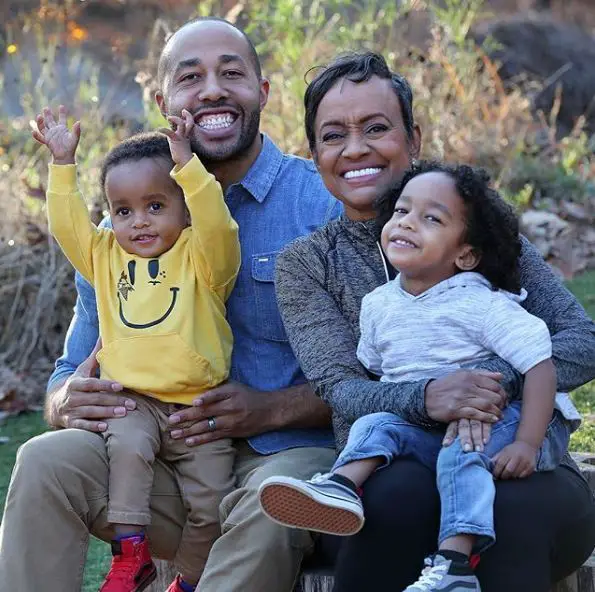 Glenda Hatchett with her son Charles and grandsons Charles V and Langston. (Source: Instagram)
Hatchett's Legal Battle For Justice To Kira
Hatchett's daughter-in-law Kira went in for the scheduled C-section surgery on April 12, 2016, in an L.A. hospital. Right after delivery, when Kira had spent only a few hours with her newborn, she felt intense pain in her abdomen and started losing color. Almost twelve hours later, she passed away due to massive internal bleeding. 
The sudden death of Kira left the whole family in despair. But, Kira's grieving husband Charles decided to turn the tragedy into a purpose. He believed that the hospital was accountable for her death due to lack of response to her symptoms and filed a lawsuit for medical malpractice against the hospital.
Hatchett joined her son in this fight and raised their voice, addressing the issue through several national television and Internet platforms, hoping that their story could prevent other pregnant mothers from losing their lives. In addition, Hatchett and her son attempted to urge the government to include new legislation for a nationwide review of maternal deaths.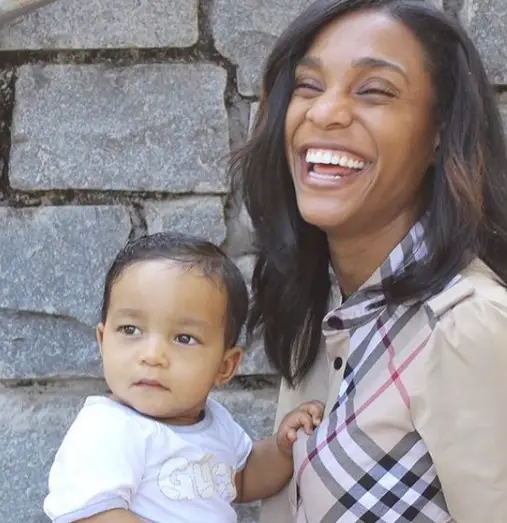 Kira with her firstborn Charles V. (Source: Instagram)