American reality TV personality, Emily Riedel, is the first and the only female dredge owner and captain in the Bering Sea in Alaska. She takes her profession not only as work but as a passion.
Best known for appearing in the Discovery Channel's reality show, Bering Sea Gold, she has earned both fame and fortune as a gold miner. 
Emily Riedel's Wiki: Age
Emily Riedel was born on 4th July 1988 in Alaska, USA. In the family, she has a brother named Nate and a sister. 
Another Reality TV Personality: Survivor Winner Jenna Morasca Age, Dating Status, Net Worth, Height
Like Emily, her father, Stevel Riedel is a gold dredger and has also appeared in Bering Sea Gold.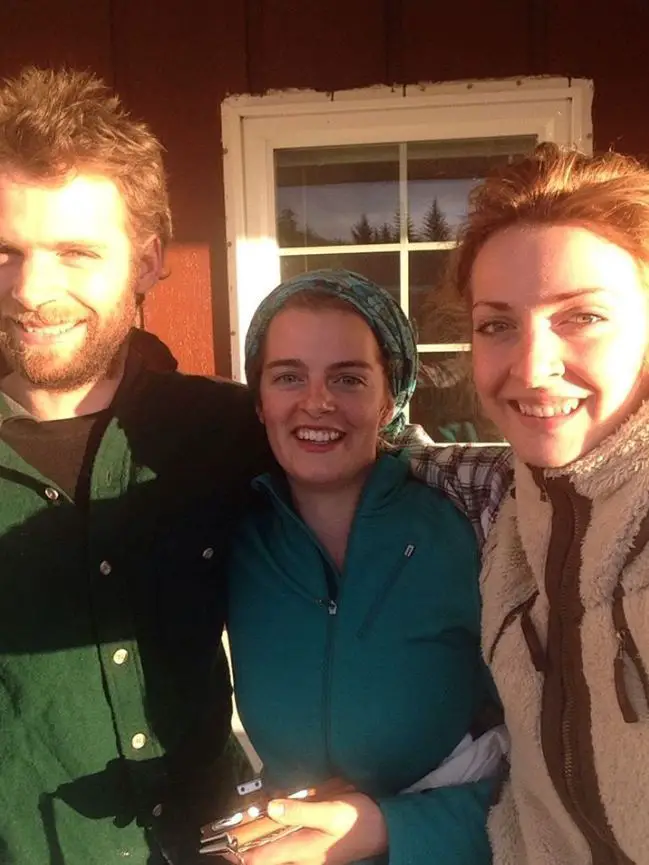 Emily Riedel with her siblings on 3rd December 2014 (Source: Emily Riedel's Facebook)
She graduated from college with a Bachelor of Arts in Music.
Dating- Boyfriend
Emily Riedel dated her childhood friend, Zeke Tenhoff when both of them were appearing in Bering Sea Gold. However, the couple broke up to focus on their works and decided to remain friends.
For the last time, on 16th January 2014, she had openly confirmed about her singlehood. Since then she hasn't made any post relating to her relationship.
Career
Emily Riedel, initially, had a passion for singing in opera. At the time, she was completing her graduation to pursue a career in opera. 
However, she couldn't give time for her passion as she had to work to pay her education fees. So, in 2012, she went on to work as a deckhand in Nome, Alaska, on The Clark, a suction dredge owned and operated by her childhood friend, Zeke Tenhoff.
Also Read About: Brittish Williams Wiki, Age, Husband, Net Worth
At first, she intended to stay just one summer in Nome, but she loved the profession and decided to continue on it. Shortly after beginning as a deckhand, Emily began to appear in the Discovery Channel's reality TV series, Bering Sea Gold  (2012 to present), which documents miners and boats equipped with various setups to achieve gold. Since then, she has appeared in various spin-offs of the show. 
In 2012, she appeared as Captain: The Clark in the TV series, Bering Sea Gold: After the Dredge. From 2012 to 2014, she was also featured as Owner: The Clark and Captain: The Clark in the TV series documentary, Bering Sea Gold: Under the Ice. 
Interesting Facts:
For her gold dredging, Emily Riedel owns her vessel named Eroica.

Though she had started gold mining only for some time, it became her passion ultimately. To honor her current occupation, she had made a tattoo. 

Her boyfriend, Zeke Tenhoff, has appeared in TV shows like Bering Sea Gold: After the Dredge in 2012, Bering Sea Gold: Under the Ice (from 2012 to 2014), and Bering Sea Gold (from 2012 to 2017).

On 21st June 2015, Emily shared a picture with her father through Facebook, wishing him on Father's Day. 

On 12th May 2017, she shared a picture of her boat, Eroica, on a Facebook post revealing that she was celebrating her fifth anniversary with the boat.