Bob Proctor is a Canadian-American author, entrepreneur as well as a motivational speaker. He is deemed as one of the world's leading experts on the human mind. Likewise, he is viewed as one of the living masters and teachers of "The Law of Attraction."
Having studied the 'human mind' for more than half a century, he has positively transformed the lives of many with his books, seminars, personal coaching, and courses.
Bob Proctor's Wiki & Books
Bob Proctor was born on the 5th of July 1934 in Ontario, Canada. He has authored several books like You Were Born Rich, The Mission in Commission; It's Not About the Money, Be a Magnet to Money, Contact Capital: How To Turn Your Contacts Into Cash Flow, The 7 Power Principles for Success, and The Mindset of a Millionaire: Success Magnetism Collection.
To speak on his expertise, he has made several national media appearances including, Larry King Live, Ellen DeGeneres Show, and ABC Nightline.
Likewise, he was featured in publications: Professional Performance Magazine in 2007, The Toronto Star, Markham Economist March, Golf Fitness Magazine, Edmonton Sun, Positive Attitude Magazine, all in the year 2008. Furthermore, in 2009, he got featured in the Think Big Magazine, La Nacion (Argentina), Psicologia (+) Positiva, and Personal Development Magazine.
Personal Life: Married Life, Wife
Bob Proctor is married to Linda Proctor, a successful business owner for several decades and author of Earn it and Enjoy It.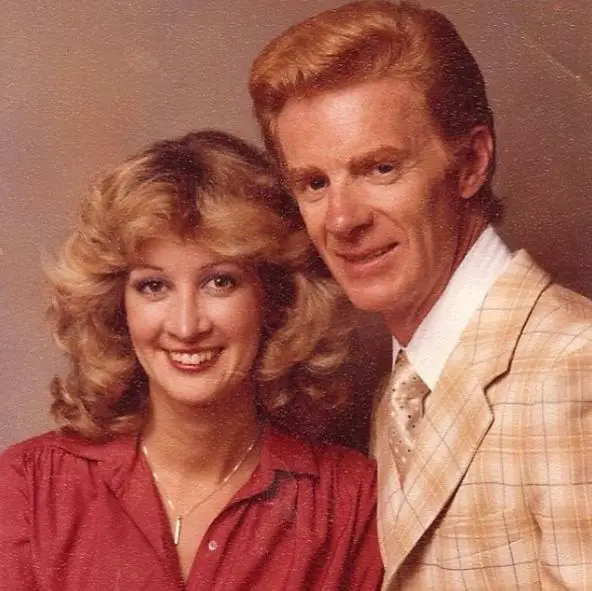 Bob Proctor and his wife, Linda Proctor, back in 1979 (Photo: Bob Proctor's Instagram)
With a burning passion for making much more money than she already had, Linda attended a seminar by Bob. The first encounter, eventually, turned into an exchange of wedding vows.
Before Bob, Linda was already married when still young. Eighteen months into the marriage and her former husband was diagnosed with terminal cancer, he died after another 18 months.
Meanwhile, today, Linda is blessed with Bob and their three children: Colleen, Brian, and Raymond Proctor.
Bob Proctor with his children, Colleen, Brian, and Raymond Proctor on 17 June 2018 (Photo: Bob Proctor's Twitter)
Their son, Brian Proctor, is continuing the family trend—he released a book, DARN EASY, in late 2015, which he co-authored with Peggy McColl.
Net Worth
As per Celebrity Net Worth, Bob Proctor values a net worth of $20 million.
In the meantime, his books 12 Power Principles for Success, L'ABC de la réussite (French edition), and Vous êtes né Riche, sell in amazon, at $20.19, $20.10 and $24, respectively.
Interesting Facts On Bob Proctor
Bob has 785 thousand and 207.4 thousand followers on his Instagram and Twitter, respectively.

He received an Honorary Degree in Organizational Coaching from Universidad del Salvador in 2009.

The Best-selling author Bob has been serving as a benefactor of Covenant House Toronto, an organization running since 1972 with the mission to help homeless kids.

He is also an ambassador for the non-profit humanitarian cause, Unstoppable Foundation, dedicated to providing sustainable education to children and communities in developing countries.