With his imaginably intimidating reputation, Bill Wichrowski is believed to do whatever it takes to keep his crew going a long way.
Also known as "Captain Wild Bill," Bill is among the few other featured captains of the fishing vessels in the Bering Sea during the Alaskan king crab, queen crab, opilio crab, and bairdi crab fishing seasons.
Together, they portray their part in the Discovery Channel docuseries, Deadliest Catch. 
Last seen, Bill was ready to test his stamina on the Bering Sea in for the fifteenth time renewed season of the Deadliest Catch, which premiered on the 9th of April 2019. 
All in all, the career in the Bering Sea definitely seems to have provided Bill the best lifestyle, a handsome net worth to flaunt and the utmost satisfaction, followed by hard work and honesty. 
Bill Wichrowski Married To Wife?
It was during July of 2014 when Bill, for the first time, spoke about his wife in his social media.
Keep Looking For: Casey McManus Wife, Kids, Family, Net Worth
Grateful to have her as his partner, he could not stop gushing about her. This is what he had to say about his lady-
I have the most wonderful wife in the world. She puts up with all my rebel rousing. I am all catch and release. I love you Karen Gillis don't ever doubt me.
Seemingly a blissful union, however, there are not many facts to share about it. Bill and his wife, Karen Gillis, rarely shared their personal space in the media and public.
Bill is the father to his three beautiful children, two sons, and a daughter, Zack Larson, Delia Gustafson, and Jake- all grown-ups now.
It is not clearly apparent if Karen is the mother to all of Bill's kids as they share different surnames.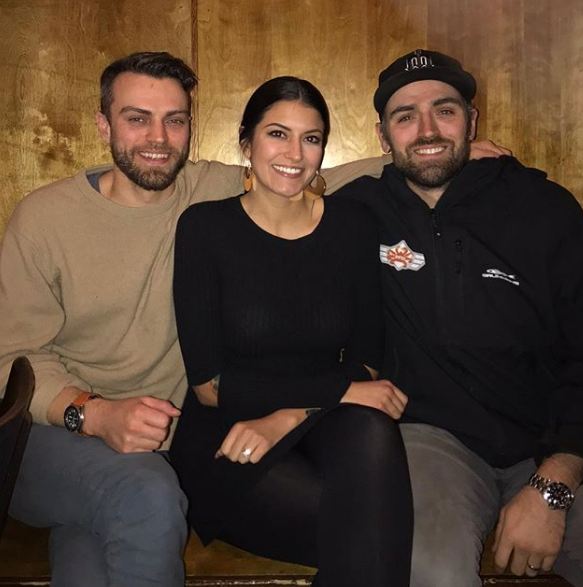 Bill Wichrowski's children, two sons, Zack Larson, Jake, and a daughter, Delia Gustafson on 7 March 2019 (Photo: Zack Larson's Instagram) 
Bill's eldest one, Zack, who, like his father, happens to be on Deadliest Catch, all thanks to his father, and Zack sure feels grateful about it.
Meanwhile, something seemed to have gone wrong in Bill's married life with Karen amidst the end of 2018.
As of then, Bill began surrounding himself with the new dating rumor. And, with time, it only proved to be true.
Since January of 2019, Bill kind of made it official with his new love interest- Melissa Taylor.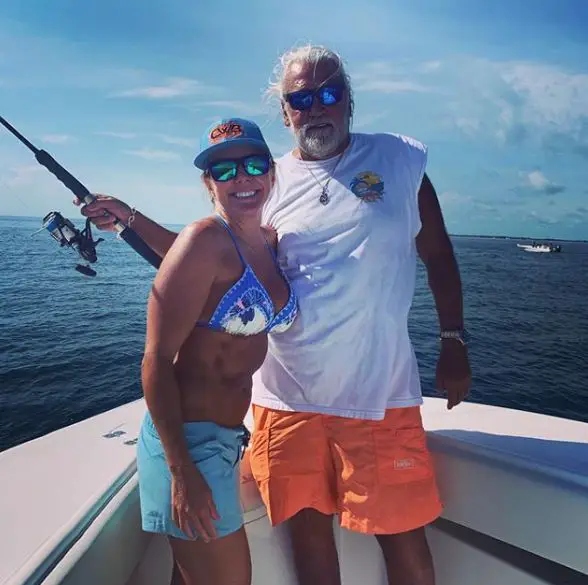 Bill Wichrowski with his girlfriend, Melissa Taylor on 13 August 2019 (Photo: Bill Wichrowski's Instagram)
The newly-paired couple seems to be going strong, enjoying vacays and flaunting their all-smile pictures on social media.
Also See: Sean Dwyer Wife, Net Worth, Age, Family
Although, what became of his equation with his wife, Karen is yet to make some headlines.
Wiki: Age, Family
No doubt, Bill comes from a loving and caring family. Time and again, he keeps sharing the memories of his father and mother among his fans and followers.
Be it wishing them on father's day and mother's day or about missing his long lost mother. 
It is now obvious that he acquired the good-looking genes from his folks- especially his mother, who passed away at the age of 88. At that point, it must have been unbearable.
But then with time, Bill learned to cope, for he already lived to the suffice memories to last him the lifetime.
Standing tall to a height of 6 feet and 3 inches (1.91 meters), Bill grew up celebrating his birthday every year on the 24th of May. But then he is yet to tell just how many birthdays he has blown the candles to thus far.