Fame and popularity are the dreams for every individual because their success is measured on how famous or popular they are, these days. 
In the process of earning fame, some work extremely hard, whereas some arrive with in-born fame.
And if we talk about in-born fame, people who are related to famous celebs automatically attract all the media's eye and achieve name without even bothering to show their work. 
The name Alexis Olympia Ohanian Jr. is no different, as she has also found great media limelight and the public's love because of her famous and successful parents. 
Who Is Alexis Olympia Ohanian Jr? Her Birthday & Age
Alexis Olympia Ohanian Jr. is the daughter of professional tennis player Serena Williams and Reddit's co-founder, Alexis Ohanian. 
Alexis Jr. was born on 1st September 2017 in West Palm Beach, Florida.
Know About: Amber Lee Bio, Age, Husband, Salary
Currently, Alexis is only 2, but the love and well-wishes for her have already started to pour in large numbers.
However, that is something Alexis cannot stop from coming.
To keep people updated about their daughter, the father-mother duo also created a verified Instagram and Twitter account of the little one.
Through that, they regularly post pictures of Alexis Jr., which mostly ends up getting viral on the internet.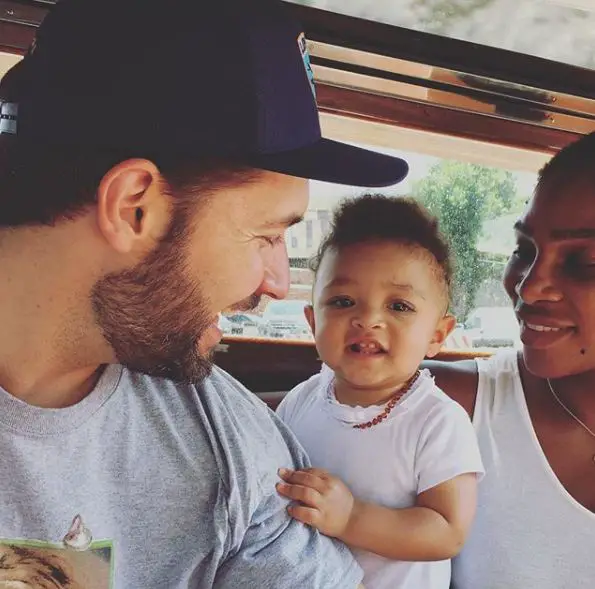 Alexis Olympia Ohanian Jr. plays around her parents Serena Williams and Alexis Ohanian (Photo: Alexis Olympia Ohanian Jr.'s Instagram)
Furthermore, Alexis Jr. also enjoys love from other members of her family, which includes her aunt, Venus Williams (Serena's sister), who is famous as a tennis player. 
About Alexis Jr.'s Father & Mother
Many recognize Serena Williams as the legend of the tennis game who has won almost every major tennis tournament.
She started to play tennis when she was five years old and was trained by her father, Richard Williams, at home. 
And after she started playing professional tennis, she earned her career's first grand slam singles title in the final match at the 1999 US Open by defeating her opponent, Martina Hingis. 
Alexis Ohanian, on the other hand, is an internet entrepreneur and investor who carries a massive company like Reddit on his shoulders.
His company is valued at around £407million and is considered to be the seventh biggest site in the United States. 
You Might Like Reading About: Shanna Ferrigno Husband, Parents, Siblings
He is also an author of 2013's bestselling book, Without Their Permission: How the 21st Century Will Be Made, Not Managed.
Interesting Facts
Alexis Olympia Ohanian Jr. was born prior to her parents getting married; her parents later got married in the same year in November. 
Alexis Jr. enjoys a massive fan following of over 601K on Instagram.
She has been named after her father, Alexis Ohanian. 
She became the youngest person ever to appear on the cover of Vogue magazine in February 2018. 
Her mother, Serena, revealed that she was giving birth to a baby when she was 22 weeks pregnant in mid-April 2017.
She lives in West Palm Beach, Florida.