Alexa Chung is a British writer/fashion designer widely known for her fashion label of her name. Alexa Chung, who is also a model, has been the recipient of British Style Awards in three consecutive years: 2011-13.
Chung is an inspiration to many fashion designers due to her extraordinary personal style.
Further, she has also authored several books like IT, it: uber Style. She has a long history of a relationship as she has been linked with several men. Unfortunately, one way or the other, all her affairs in the past did not last long.
Alexa Chung's Multiple Love Affairs!
British model Alexa Chung has dated bunch of eligible men in the past. Alexa, 34, initially found love with fashion photographer, David Titlow who is aged 55. The couple dated for three years from 2003 to 2006. 
After the break up with her 20 years older partner, David, Chung dated the Arctic Monkey's frontman, Alex Turner in July 2007. After working as a host on MTV, Alexa's career started to prosper, and they lived together initially in London and then in New York for four years until the duo decided to part their ways in July 2011. 
After less than a year of her split with her ex-boyfriend Alex Turner, Alexa's romance with Matt Hitt blossomed. She met the vocalist of the rock band, Downers in 2011. However, they were never in a proven relationship, and a spokesman for Alexa urged that they were just friends.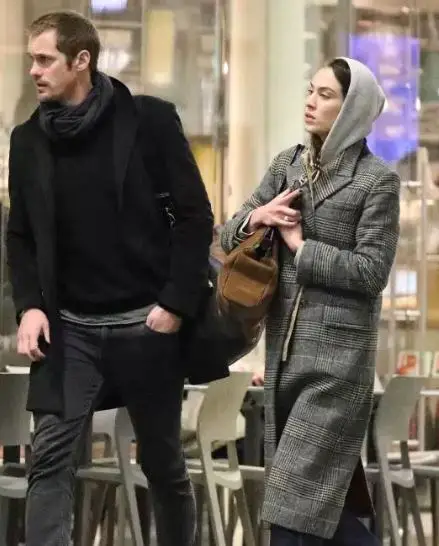 Alexa Chung spotted with ex-boyfriend, Alexander Skarsgard in Paris on 8 March 2018 (Photo: The Sun)
Alexa then became romantically involved with Alexander Skarsgard in 2015, as the pair seemingly confirmed they are in a relationship. The couple was even seen in some intimate moment spotted under a tree. She split from her actor boyfriend, Alexander Skarsgard after two years of dating.
 As if Chung's romantic life wasn't complicated at all, she was again spotted hanging out with her ex-boyfriend Matt Hitt at a New York hotel back in 2017. They met after three years and in high spirits which hint that they still maintain a close friendship. 
After Matt, the model was again spotted with her ex-lover Alexander in 2018 as they were seen walking through station holding each other's hand as per US Weekly. 
As per the wiki sources, Alexa has shared sizzling chemistry with multiple men but is not yet just ready to get married and remain committed to a husband and wife relationship.
More On Alexa Chung's Career
Alexa Chung was born on 5 November 1983, in Privett, England. She is the daughter to mother, Gillian, and father, Phillip Chung. Coming from an English and a Chinese descendant, Alexa possesses a mixed ethnicity. 
Alexa completed her bachelor's degree from King's College London with English. In her teen period, she has modeled for teen magazines and worked for several companies such as Fanta, Sony Ericsson, Sunsilk and many more.
Moreover, Alexa was the face of Australian fashion label in 2008, and she walked the catwalk as part of Vivienne Westwood Red Labe Spring/Summer 2009 show at London Fashion Week. In 2010, after she became the first celebrity to represent Lacoste, Alexa presented in both the TV and print ad campaigns for the clothing company's Joy of Pink fragrance.
Likewise, she was named in Tatler top 10 best-dressed lists. She launched her fashion label named Alexa Chung in 2016. She wrote a for British women's magazine Company as a monthly columnist. She was also an editor at Vogue. Chung released her first book in 2013.