Talitha Bateman is an American actress know for her roles in various hit movies at a young age. Beginning her path in acting as a child actress portraying a small role in the TV show, The Middle in 2013, she has now starred in several hit movies and TV series. 
In 2014, she appeared as Emma in the TV movie Petals on the Wind, as Kayla in the movie, The Hive, and as Beef in We Make That Lemonade. Next year, she performed the recurring role of Scarlett Kincaid in the TV show, Hart of Dixie. 
In 2016, she starred as Heidi in the movie, So B. It, as Hannah Lawson in the movie Geostorm in 2017, as Bree in 2018's movie Just Between Us, and as Iver in the movie, Robert the Bruce.      
Talitha Bateman's Bio: Age
Talitha Bateman was born on 4th September 2001 in Turlock, California, the USA with the birthname Talitha Eliana Bateman. 
Actress: Danube Hermosillo Wiki, Age, Birthday, Parents, Family, Boyfriend, Height
She is the eighth of the nine children born to her parents. She has four older brothers; Justin, Aleq, Noah E. Bateman, and Judah Bateman, two older sisters; Hannah Rochelle Bateman and Leah, and a younger brother named Gabriel Bateman.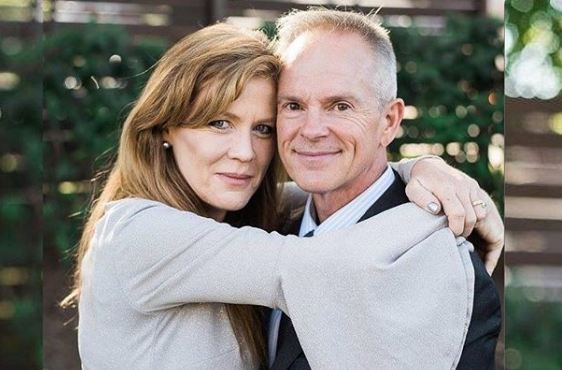 Talitha Bateman's parents on a photo shared on 24th October 2018 (Source: Leah Bateman's Instagram)
Most of her siblings are involved in performing arts. Her brother, Judah Bateman, is known for movies like George Biddle, CPA, Pals, and The Convergence. Her sister, Leah Bateman, born on 9th May 1995, is a renowned actress known for TV shows like Ray Donovon, Aquarius, and The Convergence: Mission. Her younger brother, Gabriel Bateman, has also earned a name in Hollywood with a role in movies like Band of Robbers, Checkmate, Robert the Bruce, and TV shows like American Gothic, Outcast, and The Dangerous Book for Boys. 
Height
Talitha Bateman stands at the height of 5 feet and 1 inch (1.54 meters). 
Annabelle: Creation
Annabelle: Creation is a world-wide famous American supernatural horror film released first in 2017. It is a prequel to 2014's popular film, Annabelle, and the fourth installment in The Conjuring Universe franchise.   
Know More About: Devyn Dalton Wiki, Bio, Age, Married, Husband, Boyfriend, Dating, Height
Talitha Bateman was star cast in the film with a major role as Janice. The film proved to be the big break in her career and earned praise for her amazing acting. 
Interesting Facts:
If Talitha Bateman wasn't acting, she would be a photographer. She has a Polaroid camera, which she takes everywhere with her to snap photos throughout the day. 

She needs the cold air of a fan blowing on her face; otherwise, she won't be able to sleep. So she travels, she takes a mini portable fan with her. 

When she is not acting, she spends her time hiking, martial arts, and hanging out with her family members. 

Her favorite fruits are mangos, watermelon, blueberries, and green grapes. 

She wants to visit Ireland. 

Her mother's name is Jonelle Bateman.