Sian Clifford is a British actress, writer, and producer known for her phenomenal works in stage, film, and television. She studied acting from the Royal Academy of Dramatic Art (RADA) in 2006.
Sian caught an acting bug when she was seven, and by the time she was twelve, she already came across the RADA prospectus.
Working at a writing consultancy, all the while going for auditions, it took her three years, and three applications to get into RADA.
Sian Clifford Bio: Age / Birthday & Family Background
Sian Clifford was born on the 7th of April 1982 in Ealing London. She now lives in south London.
Also Of British Actor-Writer: Who Is Jo Martin? Married Status, Movies & TV Shows
Sian's mother is an executive PA, and her father works for the council. They make a once in a while appearance on Clifford-sisters Instagram.
"Both of them have creative spirits. But I don't think they had the opportunity to pursue creative careers,"- Sian told Evening Standard on 8th March 2019.
Her older sister is named Natalie Clifford, and she is the inhabitant of St Barth in New York and a "powerhouse" gallerist by profession.
Sian admitted that despite her sister driving her insane, she could not live without her.
"Unexpected" Success of Fleabag
Sian Clifford played the uptight yet the most caring and protective older sister 'Claire' of the lead character 'Fleabag' played by the shows creator and writer, Phoebe Waller-Bridge, in Fleabag.
For her portrayal, in its second renewal, Sian won a Primetime Emmy nomination for "Outstanding Supporting Actress" and a Critics' Choice nomination for "Best Supporting Actress."
The BBC comedy series premiered its first season on 21st July 2016 and concluded the show with its second season on 8th April 2019.
Brit-Stunner Born In The Same Year: Victoria Ekanoye Wiki: Married Status, Family Details, Ethnicity & Facts
In addition to realms of awards and honors, the siblings-story also received extensive acclaim from critics, particularly for its writing, acting, and the uniqueness and of its varied cast.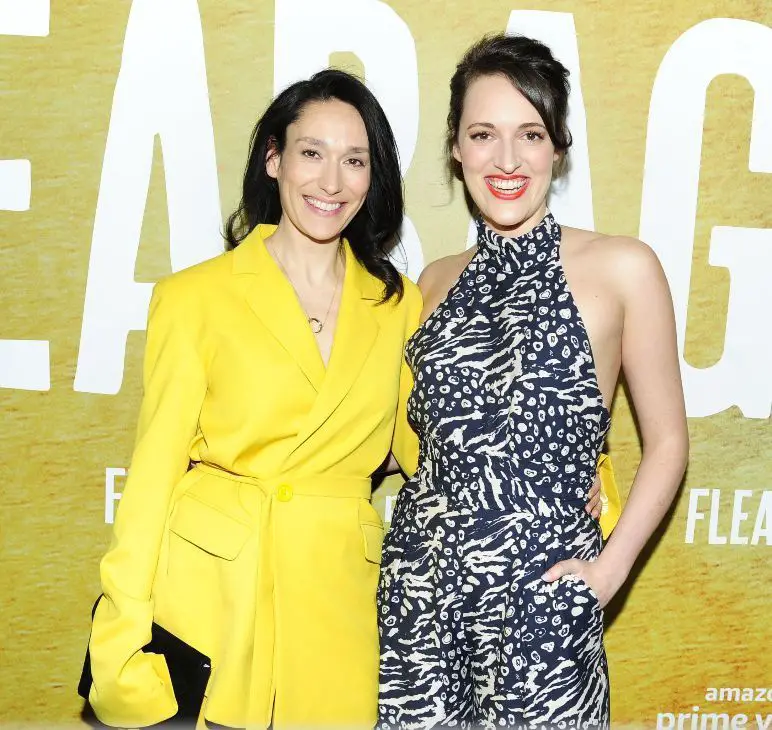 Sian Clifford and Phoebe Waller-Bridge, her onscreen sister in Fleabag (Photo: elle.com)
Sian and Phoebe, the onscreen-sisters, also share a beautiful friendship in real life. Anonymous to have lived "on the other side of the tracks" from one another, from an early age, they only met in 2003 on their third day at the RADA.
Interesting Facts on Sian Clifford
She is vegan and uses only organic and vegan make-up on her skin, also nothing but water on her hair.
She launched Still Space, a digital meditation and wellness platform in 2016.
The same year, Sian was named publisher Hay House & Psychologies' "New Wise Voice."
She takes a keen interest in the fashion choices of her characters, about what she is wearing for the role.