Rochenda Sandall, who always wanted to make an impact in the industry with strong feminine roles, enthralled the television audiences with a chilling portrayal of a "cold-blooded" gangster as 'Lisa McQueen' in the BBC's "best performing" police procedural drama series, Line of Duty. 
She believes that the world should witness all the "cool stuff" that the female mass can do in the very line of work-
We don't always have to be the lover or the girlfriend or the wife — we can be the central parts.
Rochenda joined the show's cast for its fifth renewal that premiered on the 5th of May 2019. 
The television actor who studied acting at the Royal Academy of Dramatic Art also gave her very best performance in the TV shows, Broken (2017), Black Mirror: Bandersnatch (2018), and Love, Lies, and Records (2017). 
Rochenda Sandall Married To Partner?
From what her so far published life stories tell, Rochenda is not married, yet. However, she is committed to someone romantically.
Be Aware Of: Is Erica Gimpel Married? Everything About Her Children & Family
Happy and in love with her long-haul partner, Mark Stanley, Rochenda has a lot in common with her beau, for instance, their career in entertainment.
Mark, the English actor, played the 'ranger Grenn' in the first four seasons of HBO's Game of Thrones.
"We just sat there crying — we always do when we watch each other's work"- said Rochenda about the time, the couple watched the first episode of Rochenda's new series.
As per the social media, their relationship tracks back to the year of 2012. And, over the course of their relationships, the bond only seems to be getting better.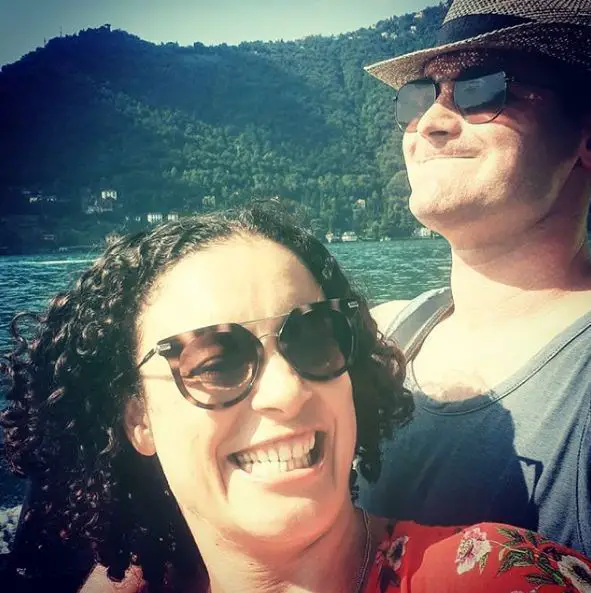 Rochenda Sandall and her partner, Mark Stanley at Lake Como, Italy on 4 September 2019 (Photo: Rochenda Sandall's Instagram)
In recent times, the pair reportedly lives in Arnos Grove, north London. It also said the duo have a dog together, which they fancy walking in north London parks. 
All this might have answered to most of the queries in regards to her relationship. 
Wiki(Bio): Age / Birthday, Parents
Born as the eldest of three children, Rochenda grew up in the village of Goxill, nearby Grimsby, Lincolnshire, blowing candles to her birthday every year on the 23rd of July.
Discover: Who Is Dominique Fishback? Bio Reveals Dating Status, Family, Movies
Her father, Simon Percy, is a former music teacher who retrained as a police constable while her mother, Karen, is a primary school teacher.
Meanwhile, her grandfather, Victor Blake, served in the RAF. He belonged to the Windrush generation, who came to Britain from the Caribbean after the war.
From what it appears, Rochenda, 31, is very close to her folks.
Her grandmother, Janice Blake, said during an interview that her granddaughter caught the 'acting bug' back during her secondary schooling. "I always knew she was going to make it. She was good at it all, singing and dancing."- stressed the 77-year-old.
And, now that Rochenda's career continues to grow, she still stays down-to-earth, while her "fans" at home insist her to reveal the plots and scoops to her episodes.