Mimi Ndiweni is a rising talented actress from England who has been making her way towards a big career with each small step at a time. 
She began her career by acting in short films and theatre plays, followed by small roles in 2015's movie Cinderella, and 2016's The Legend of Tarzan. 
Her first big break came when she played the role of Tilly Brockless in the 2016 TV series, Mr. Selfridge, which also provided her with the required exposure around the entertainment fraternity. 
As of now, she is excited for her upcoming Netflix fantasy series, The Witcher, where she will be portraying the character of Fringilla; the first season of the series will be available to watch on the online platform, Netflix, from 20th December 2019. 
Mimi Ndiweni's Wiki: Age, Height
The birthday of 1991 born actress, Mimi Ndiweni, comes every year on the 31st of August.
Read About Game Of Thrones Actor: Jerome Flynn Wife, Girlfriend, Net Worth
Mimi is a very elegant and gorgeous, who happens to attract many men with her curvy body type and height of 5 feet 8 inches (1.72 meters). 
Regarding her education, she is a graduate of the Royal Welsh College of Music and Drama, which is located at Cardiff. 
Her Role in The Witchers
Mimi Ndiweni will be playing as Fringilla Vigo in the fictional series, The Witchers, which is created around an imaginary world occupied by humans, elves, dwarves, gnomes, and other magical creatures.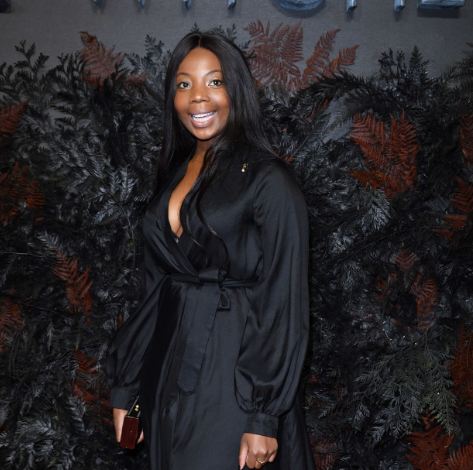 Mimi Ndiweni attends the world premiere of The Witchers at London 16 December 2019 (Photo: gettyimages)
The series' world is divided into southern and northern regions, and it is ruled by 'the Nilfaard Empire' and 'various kings and queens' respectively. 
Interesting: Richard Rankin Married, Wife, Girlfriend, Dating, Parents, Bio
The character, Fringilla Vigo, belongs from the southern region and fights the battle for Nilfgaard during the First Northern War.
7 Things To Know About Mimi Ndiweni
Mimi embraces a mixed ethnicity as her parents come from two unique ethnic background; her father is a Zimbabwean and her mother is from Britain.
She received the Spotlight Prize in 2013 winning over the students from 20 top UK drama schools in front of industry experts; the prize was previously won by Judi Dench and Robert Lindsay.
The movies that she has worked on have made a decent box office collections, among which includes, The Legend of Tarzan collecting 356.7 million USD and Cindrella collecting 543.5 million USD worldwide. 
She has played the part of Ophelia in the RSC's Ghana-inspired version of Hamlet in a theatre play. 
As a theatre lover, she is inspired by American film star Whoopi Goldberg and dreams of joining the Royal Shakespeare Company.
Her birth sign is Virgo. 
Mimi Ndiweni has been managed by the celebrity management company, Olivia Bell Management, in the past.