Melissa Warburg Rosenberg, mostly known as Melissa Rivers, is the only daughter of late comedian Joan Rivers and producer Edgar Rosenberg. Melissa's father commited suicide, leaving her and her mother alone.
After Melissa's father's death, she took her mother's surname, officially becoming Melissa Rivers. 
Melissa, now age 51, was born in New York City, spending the majority of her childhood in Los Angeles. When she reached the age of eight, she started taking an interest in dancing. To push her talent and enthusiasm, her parents provided once-a-week group lessons classes. 
Eventually, at the age of twelve, Melissa became serious about her dance and started taking private lessons. 
For her education, Melissa attended the John Thomas Dye School, Marlborough School, and The Buckley School. After completing her school for her further education, she enrolled at the University of Pennsylvania, graduating with a Bachelor of Arts degree in History. 
Wedding & Divorce Details With Boyfriend, Son
Melissa Rivers was previously married to her husband, John Endicott, a horse trainer. She tied her nuptial knot with her husband in December 1998. Her $3 million worth of wedding reception took place at New York City's Plaza Hotel. 
Sadly, her married life of nearly five years fell apart and came to an end in 2003 with divorce. 
Keep On Reading: Samantha Marie Ware Wiki, Age, Parents, Married
Melissa shares her son, Edgar Cooper Endicott, named after Melissa's father with her husband, John.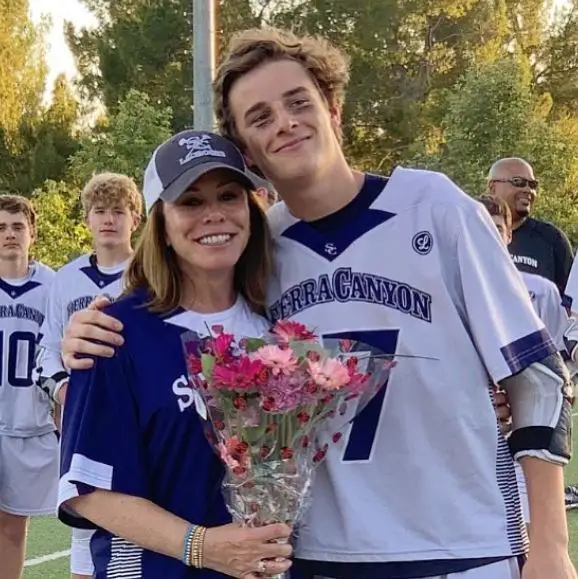 Melissa Rivers celebrates Mother's day with her son, Edger Copper Endicott on 13 May 2019 (Photo: Melissa Rivers' Instagram)
Later, Melissa started dating her boyfriend, Jason Zimmerman, a sports coach. She dated him for four years, but the two eventually parted their ways. 
As of now, Melissa is in a relationship with talent agent Mark Rousso. They have been together since 2015.
Her Mother's Plastic Surgery
The 5 feet 5 inches (1.65 meters) tall beauty's mother, Joan Rivers is known to be the queen of plastic surgery. During her life, Joan had multiple cosmetic surgeries. She was a patient of plastic surgeon Steven Hoefflin.
The interesting fact about her plastic surgery is that she never denied it and used to make lots of jokes about her surgery. 
During Joan's college days, she thinned her nose following her eye lifting procedure. Joan quipped about her surgery, saying that she had so much plastic surgery that after her death, she would donate her body to Tupperware. 
Unfortunately, on 28 August 2014, due to severe complications, Joan stopped breathing during a minor throat procedure. Later, she was transferred to Mount Sinai Hospital, where she was kept on life support. But sadly, she died on 4 September 2014, never awakening from an induced coma. 
On 26 January 2015, Melissa filed a malpractice lawsuit against the doctor who performed surgery on her mother. The case was settled under an undisclosed amount. 
Melissa's Net Worth
Melissa followed her mother's footstep and entered the entertainment industry. Her numerous credits appear in Beverly Hills, 90201, Silk Stalkings, and The Comeback. 
Don't Miss: Katy Wix Husband, Family, Height, Net Worth
Eventually, Melissa started hosting a YouTube series called In Bed With Joan alongside her mother. Her mother interviewed the celebrities from her bed while Melissa chimed with questions. Melissa's mother also pointed out Oprah Winfrey's weight gain on national television. 
Besides her acting career, Melissa is also an avid animal rights advocate, supporting the Make-A-Wish Foundation. 
During her career, Melissa has garnered a net worth of $100 million. She might also have inherited her mother's net worth.