American actress Jessica Meraz, known for her undeniable talent and infectious upbeat energy, seems to have found herself a partner during this COVID pandemic. 
The Supergirl actress took to Instagram to announce her newfound relationship to the world and have occasionally been giving her fans little doses of her love life through her social handle.
So Who Is She Dating?
Well, the actress might have given some glimpse of her man but haven't given out all the information yet.
It was on Sept 2020, the first time she surprised her followers with a picture of her kissing her man through the face mask and captioned it with "Love in the time of Corona." The two, wrapped in their bathrobe, appeared to be in a cryogenic chamber place, as one mentioned in the comment section.
After the big revelation, the post was followed by yet another one where the couple was out on an adventure to Piramides de Teotihuacan in Mexico and shared another adorable kiss in the picture.  
And recently, in a post of February 15, the lovebirds were seen spending quality time together in a California resort, Ventana Big Sur.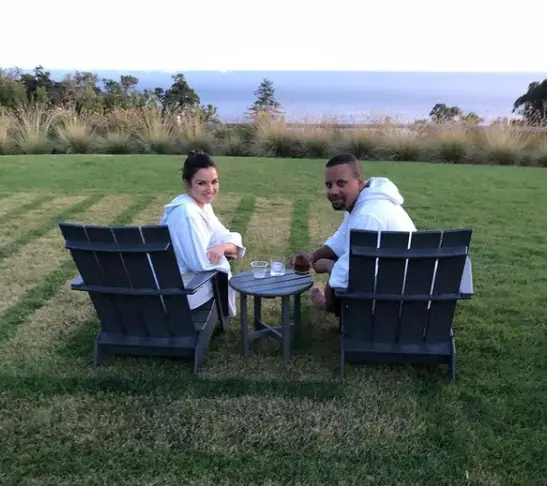 Jessica Meraz with her boyfriend at Ventana Big Sur resort. (Source: Instagram)
Jessica Meraz's Journey To Hollywood
Making her debut in 2006 through a tv movie Flushing Guppies, now she is prominently known for her astonishing portrayal as an iconic DC villain in Supergirl. 
Meraz's amazing acting skill and undeniably charming personality never miss grabbing viewer's attention, which perfectly shines through her other most recognized roles in the tv series Chasing life and Major Crimes. 
Not to mention, Meraz also appeared as a storyteller in one of the Drunk History episodes in Comedy Central in 2013, showing her wittiness and humorous side.
Short Bio: Family, Education
The actress grew up with her four siblings in El Paso, Texas, and carries Mexican, Scottish, and Irish heritage from her mother's and father's side. She even flaunted her 'Mexican-ness' with pride through one of her Instagram posts where she wore Mexican attire as a little girl.
Pursuing acting since the young age of seven, she participated in theatre performances as a kid. She later dedicated her time to learn to act, write and direct through various courses while in LA. After graduating from the USC School of Theater and gaining substantial skill, she embarked on the journey of entertainment.