Coming out to the public in case of sexual orientation requires a great deal of courage. Especially in the time when people were ashamed to talk about their sexuality, it was even more challenging.
But, defying the trend, American rapper and actress Felicia Pearson came out as a lesbian in a feisty manner. For which, the actress received appraisals and applauds from great personalities.
Felicia Pearson As Gay/Lesbian
To this point, all of us know that Felicia is a lesbian. But, does anyone through whose help, she garnered the courage to do so? Well, Pearson's uncle helped Felicia appreciate her sexuality as a gay when she was 12. He was the one who brought his lesbian friend to Felicia to help her overcome her loneliness.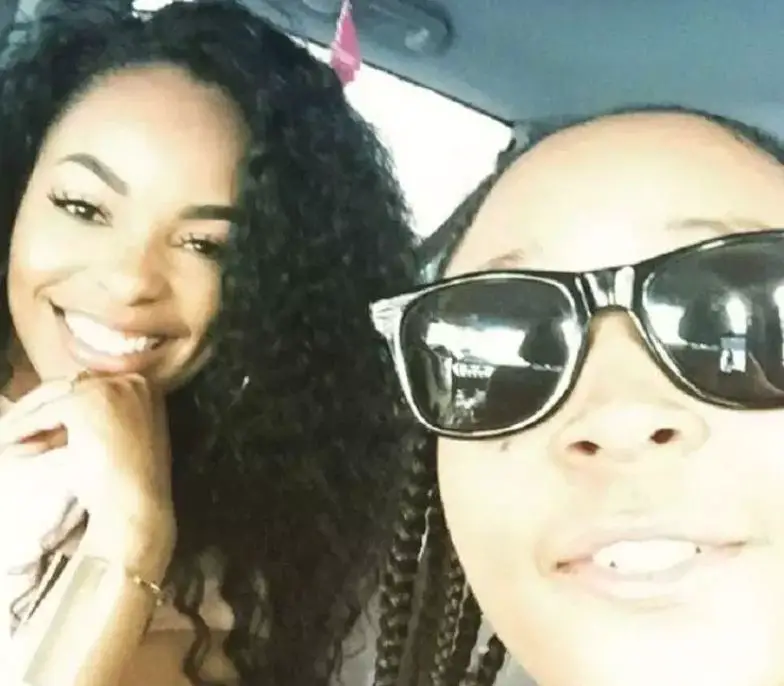 Felicia Pearson (left) with her girlfriend, Judith Adrienne (Source: heavy.com)
So, now the question is, does she have a girlfriend? Actually, yes!. She is in a relationship with the veteran TV personality Judith Adrienne, who played the role of So Hood in Real Chance of Love.
See Also: Amy Freeze Married, Divorce, Salary and Weight Loss
Although Felicia has not disclosed from when she started dating Judith, it's clear that both of them share a profound love for each other. However, the dream pair did get stained once and suffered setbacks in their relationship. But, they managed to settle the issues down and reunite their love to be with each other. Seems like, Felicia has found her one to get married and start a family. 
Felicia Pearson Wiki (Height)
Felicia, who is famous for the portrayal of character Snoop in the award-winning Television series The Wire, was born on 18 May 1980. The 38-years-old actress was born in Baltimore, Maryland to her parents, Cora and Levi. She stands at the height of 5 feet 4 inches (1.62 meters.) 
As to talk the truth about her childhood, Felicia had the worst childhood one could ever imagine. 
She was born as a premature child to her drug dealer parents. As a matter of which, Felicia spent a considerable amount of her childhood in the foster home. Soon, after she was ready to comprehend the meaning of words properly, she started engaging herself in the drug dealing business. At the tender age of 14, she was convicted of second-degree murder after killing a girl named Okia Tommer. She served six years in prison.
Movies, Net Worth
She embarked on her career only after she met actor and producer Michael K. Williams. As a result of which, Felicia was spotted in many of his produced videos. Eventually, Felicia began to get recognition. In the year 2015, she appeared in Spike Lee's movie Chi-Raq. She also went on to play the role of Roxy Barnes in the 7th season of the CBS police procedural drama, Blue Bloods, and Good Cop Bad Cop in the following year.
Interesting: Stacy Washington Wiki Unveils Age, Married, Husband & Family | Details
Felicia credits much of her success to Michael K. Williams. Put like this: If it was not for Michael, Felicia would not have reached to the mark she is at now. With his help, she even appeared on 2015 movie Da Sweet Blood of Jesus. With a budding career at hand, it is certain that she has amalgamated a massive net worth. As per the report from Celebrity Net Worth, her net worth is approximately $50 thousands.