Denise Gough Married, Lesbian, Family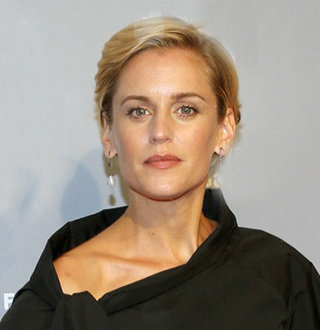 Denise Gough is an Irish actor who has worked in TV, film, and theatre. Nominated as the 'Outstanding newcomer' at the Evening Standard theatre awards for her performances in Our New Girl (2012) and Desire Under the Elms (2012).
Then in 2015, she won the Critics' Circle Theatre Award for "electrifyingly" playing a recovering drug addict in People, Places, and Things at the National Theatre.
The character she played sure won millions of hearts. Even when off-screen, the addicts came up to her in the street and told her that she had "helped them to kick their addictions."
Moments like this- is what inspire the actors to really work hard. She was sure proud of her performance, but she also credited the success to the elegance and brilliance of the writing.
Denise Gough's Age & Family Details
Denise was born to her parents back in 1980 as the seventh of twelve children. The youngest one in the family, her sister, Kelly Gough, was born in 1987. Kelly, like her, chose a career in acting.
Denise's father was an electrician who later on pursued a job as a fisheries expert.
Continue Reading: Jacqueline Toboni Bio, Boyfriend, Married
Now, and then Denise, standing to a height of 5 feet and 5 inches (1.65 meters), keeps mentioning her family in her discussions in the media- when talking about the old times or when explaining some topics that revolve around them.
For instance, she admitted during one of her interviews that she "used to swear a lot" in interviews until her father pulled her out from this habit of her- all because he needed to be able to parade those articles to the neighbors, proud of his young one.
Married To Husband?
Addicted to Valium and married to a "closeted gay man," Denise has been, but during one of her onscreen portrayals!
Meanwhile, her real-life romance is a different story altogether, a complete mystery.
It is indeed amazing how she manages to stay so low on her personal affairs.
Get To Know: Shakira Barrera Bio, Dating, Lesbian, Family
Never has she been heard of committing to someone. And, from what it looks like, she is also not active on social media platforms.
At a time like this, it is best not to make assumptions on her married status without much of truth in it.
And, concluding her as a lesbian also should not be an option. After all, only she should be the one to tell her story.
Playing Transgender
Working in the theatre has served Denise pretty good. More polished than ever, when it comes to doing her job, she is also famous for speaking her mind. She said-
The thing is, I've found a tribe of people [in the theatre] who I can work with for ever, so if I never do another film or another TV show, I'm good.
No doubt, she enjoys her career to a fuller extent!
Her playing a transgender character opposite Keira Knightley in her first major film role- Colette (2018), she sure created quite some murmur.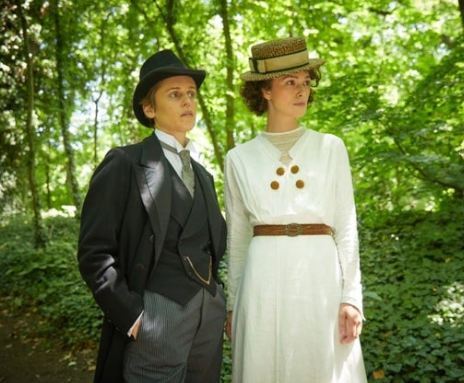 Denise Gough plays 'Missy' opposite Keira Knightley in Colette (Photo: inews.co.uk)
And while in her defense she said-
I'm not trans so I was scared that that would be something that would be against my casting and I understand if that is the case, absolutely.

I think the point should be that everyone is allowed to play everything, because if I'm limited to playing what I am all I get is Irish women.
She wants to challenge the actor in her doing all sorts of roles, which should only be appreciated and encouraged.
---