Recently making to the Hollywood Reporter's 'Top 30 actors under the age of 18' is the talented and versatile young artist, Chloe Coleman.
Perhaps being born to people closest to the entertainment industry had this impact on Chloe, or maybe she was just born exceptionally and naturally skilled.
Chloe started acting by the time she was five when she was cast as a ballerina dancer on Glee, the American musical comedy-drama television series.
Be that as it may, she is mostly known for playing 'Skye Carlson' in HBO's award-winning series Big Little Lies (2017-2019): repeatedly in the first and second season.
Chloe Coleman's Bio: Age, Parents Details
Chloe Coleman was born on the 24th of November 2008.
From what it looks like, her parents are the closest they can be when it comes to filmography. Her father, Stephen Coleman, is a TV producer, director, and camera operator in scripted as well as reality television.
According to Chloe, he was up for an 'Outstanding Camerawork' in the 2018's Emmys for Carpool Karaoke. 
Maybe For You: Caleel Harris Bio, Parents, Brother, Girlfriend
Chloe's mother, Allison Coleman, on the other hand, studied at Ivana Chubbuck Acting Studios in Hollywood back in the early 1990s. 
Stephen and Allison tied the knots 13 years ago on the 13th of August 2006. They seem to have abstracted the best they could from their married life up until now. 
More to Chloe's family is her sister, Mia Coleman.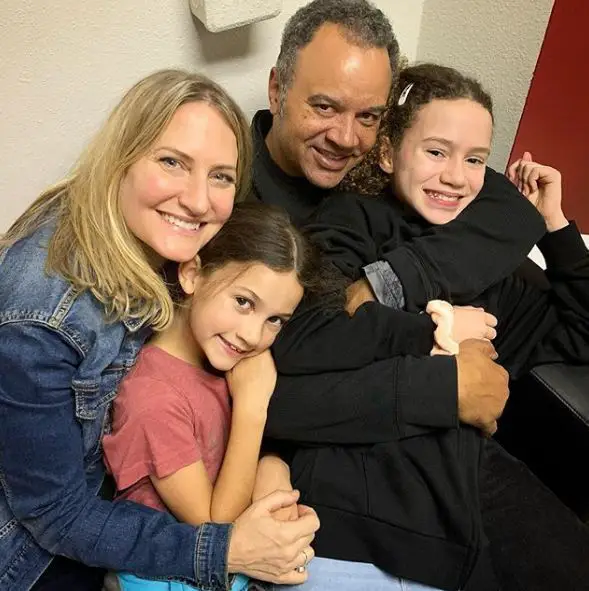 Chloe Coleman, her father, Stephen Coleman, mother, Allison Coleman, and sister, Mia Coleman, home for the holidays on 25 November 2019 (Photo: Chloe Coleman's Instagram) 
Like Cloe, Mia is aspiring for a career in Hollywood. She is represented by Abrams Artists Agency and Buchwald talent agency.
Family Ancestry
Chloe is a half Eastern European, half African-American with some part of English.
Her great-great-grandparents from her mom's side came to America from Czechoslovakia in the early 1900s, leaving some of the relatives in Prague all these years. 
Lately, in the summer in August 2019, Chloe was joyous, getting to reconnect with her family there: having dinner in their lovely Prague home, exploring Dresden, Germany with them. 
Movies / TV Shows
The Los Angeles, California based, applauded for her athletic ability, contagiously good spirits, and perceptive mind, and not to mention her incredible acting skills, Chloe has been approached by some pretty good filmmakers from the industry. 
Get Word: Aymeric Jett Montaz Wiki: Age, Girlfriend, Parents, Height
And so far, some of her yet to be released movies include My Spy (2020), James Cameron's epic science fiction, Avatar 2 (2021), and Gunpowder Milkshake.
Besides more to her TV shows, is her upcoming guest role in the Amazon series, Upload, a science fiction comedy satire web television series created by Greg Daniels. 
Chloe Coleman's Facts!