Cara Gee is a Canadian actress who is best known for her mindblowing roles in several TV shows and movies. 
Most notable of her TV show credits are King in 2012, Strange Empire from 2014 to 2015, Inhuman Condition in 2016, and The Expanse from 2017 to 2019. 
She has also performed in several hit movies, some of which are Sundowners in 2017, The Carmilla Movie in 2017, Birdland in 2018, and Red Rover in 2018. 
Cara Gee's Bio, Age
Cara Gee was born on 17th November 1983 in Calgary, Alberta, Canada.
When she was five years old, her family moved to Bobcaygeon, Ontario, where she was raised. Finally, her family began to live in Newmarket, Ontario.
As Cara was interested in film and acting from childhood, she was looking for an easy Ontario Academic Credit (OAC) and attended four different high schools in that course. Finally, in the last one, she began to study drama school. 
For her postsecondary education, she applied for the arts-management program, and along with study, she began organizing punk concerts and was briefly involved in the music industry. 
You Might Like: Issa Rae Is Engaged To Get Married, Meet Her Soon-To-Be Husband
However, she didn't leave her childhood passion and applied for acting at the University of Windsor and graduated with a degree in 2007. 
Soon after graduation, she began her career by performing in various stage productions in Toronto. There, she performed in Margaret Atwood's The Penelopiad, Cliff Cardinal's Stitch, Tomson Highway's The Rez Sisters, Daniel MacIvor's Arigato, and many more. 
Finally, she made her TV series debut by performing in the 2012's King. Next year, she got her first film role in the Empire of Dirt, which gained her much more than she thought.
She was nominated for a Canadian Screen Award and also won Best Actress at the American Indian Film Festival. The film also won a Special Jury Award at the 2013 Toronto International Film Festival. 
Since then, she has worked on several hit projects and introduced her as a talented actress. 
Height 
She stands at the height of approximately 5 feet and 5 inches (1.65 meters). 
Married Status
Cara Gee is happily married to Richard De Klerk. The couple tied the knot on 16th March 2019. They had been dating since 2014.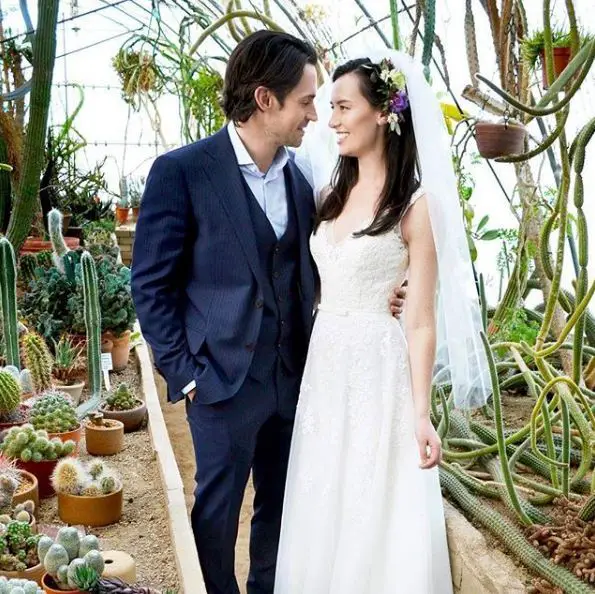 Cara Gee and her husband, Richard de Klerk's wedding photo (Photo: Richard de Klerk's Instagram)
She has shared several beautiful pictures of her husband through her social media posts. She can be seen spending time with her husband during spare times. 
Husband Details
Richard de Klerk was born on 27th March 1984 in Vancouver, British Columbia, Canada. He attended the American School of The Hague in Wassenaar, Holland. 
Don't Miss: How Much Is Kyle Richards Net Worth? Everything About New House
He is also an actor with several movies and TV series credits. He is best known for movies like Repeaters, Fathers & Sons, Frankie & Hazel, and Part of the Game and TV series like Signed, Sealed, Delivered, Strange Empire, Motive, and The Detectives.