Beau Garrett is an American actress and model who began her career featuring as a fashion model in the GUESS advertisements in the late 1990s.
It happened after she got discovered by the prestigious Elite Model Management at the time when she was just 14.
Beau, then, not limiting herself in the ramps, endorsements and magazine's cover, got herself into acting, foremost in a 2004's music video, called Cold, and soon television series started to happen.
As she appeared in a few episodes of the TV show, Entourage, a great many scripts followed her.
Looking back, the movies like Fantastic Four: Rise of the Silver Surfer and Tron: Legacy would include themselves among the other mainstream projects of her.
Yet again, her part as the attorney, 'Jessica Preston' in ABC's The Good Doctor has always been accounted as her famous work. The series that released its first pilot in the year of 2017 is considered the most-watched TV drama in the U.S. up until its recently renewed 2019's season.
Keep Reading: Nikki SooHoo Bio, Boyfriend, Net Worth, Family
Over the course of her busy, Beau must have amassed a whopping sum of net worth, but never once did she remarked on the topic.
Beau Garrett Married To Husband / Boyfriend?
At times, Beau has been spotted, sharing hugs and holding hands with her love interests at distinct stages of her life.
Digging through the headlines she made with her past affairs, it is evident that most of her indulgences were short-lived.
Yet, they created quite a buzz among the tabloids and gossip mongers every time. Perhaps, it had something to do with the famous celebrities she concerned herself with.
Placing the ones people came to know about in the order of a timeline, Beau's association with the American actor, Kyle Howard, would take the foremost place. The two dated for a while, as they made several red carpet appearances. But the brief fling soon saw to its end for some reason.
Then entered Chris Pine, the superstar who is used to everybody crushing and gushing over him. Beau was romantically involved with The Princess Diaries 2-star from August of 2008 to 2009.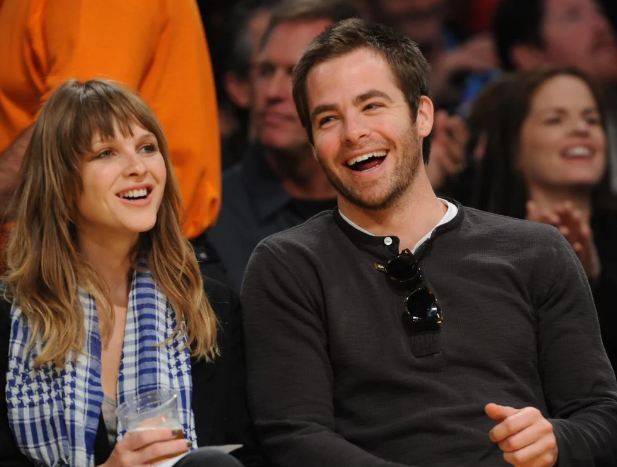 Beau Garrett and Chris Pine spotted enjoying their time together when they were considered an item (Photo: popsugar.com)
Chris, who has a long list of beautiful ladies on his dating list is currently going out with the Peaky Blinders' brit, Annabelle Wallis.
Coming back to Beau, 2011 was the last time she was reported gushing about her boyfriend. She found new love with the actor and director, Chris Payne Gilbert. But then, he got married to someone other than Beau, in the following year and what caused their split is in the history itself.
Get A Line: Katlyn Nichol Wiki, Age, Boyfriend, Family, Now
Today, all that is availed about Beau, who stands to a height of 5 feet and 10 inches (1.78 meters), is that she is seemingly single and enjoying the very phase of her life as much as she could.
And, she most obviously does not have someone to refer to as her 'husband,' at least for now. 
Family Background 
Beau, age 36, was born as Beau Jesse Garrett to her parents, David Garrett and Randi. As a second child of her parents, she grew up alongside her older sister, Autumn Garrett. 
Although she was born in Beverly Hills in California, she spent most of her early years in Topanga, in the Santa Monica Mountains, learning horse riding and eventually participating in the horse-riding competition. 
Not much is known about the actress' family background. But it is notable that one of her cousins, like her, is a part of Hollywood, and it is none other than the famous Emmy-winning, Zero Dark Thirty's actor, Kyle Chandler.