Steven Cree is a Scottish actor who is credited with several hit movies and TV shows. 
Until now, he has performed in the TV series like Lip Service, Silent Witness, Outlander, Deep Water, and Cobra. 
He has also played significant roles in several movies like Huge, John Carter, The Awakening, Tower Block, Having You, 300: Rise of an Empire, Legacy, Brotherhood, The Titan, and Terminator: Dark Fate. 
Steven Cree's Exclusive Bio
Born in Kilmarnock, East Ayrshire, Scotland as the son of a kitchen and bathroom fitter, Steven Cree was introduced to acting at a young age. During his childhood years, he used to perform in the school show.
When he was 12-years old, he watched the film of Jesus Christ Superstar. That was when the first thought to become an actor came in his mind. At the age of 15, he went to London from his hometown to see Starlight Express.
Exclusively: Are Tom Bateman & Daisy Ridley Married? Updated Relationship Status
When he graduated from school, his mind was obsessed with becoming a popular performer, but he was not trained in the field. So he went to Langside College in Glasgow for a year to study theatre arts.
After that, he attended the Royal Scottish Academy of Music and Drama (RSAMD), now known as the Royal Conservatoire of Scotland. There he got the chance to perform in the theatrical production of several historical dramas. 
In his final year at RSAMD, he got introduced to a London agent and moved to the city with an aim to become an actor as everyone at RSMD had.
Aware of the struggles at the beginning, he was determined to go straight to become an actor.
However, he ended up working in bars and restaurants. The only performing job he got was dressing up as Daddy Bear for kids in Goldilocks.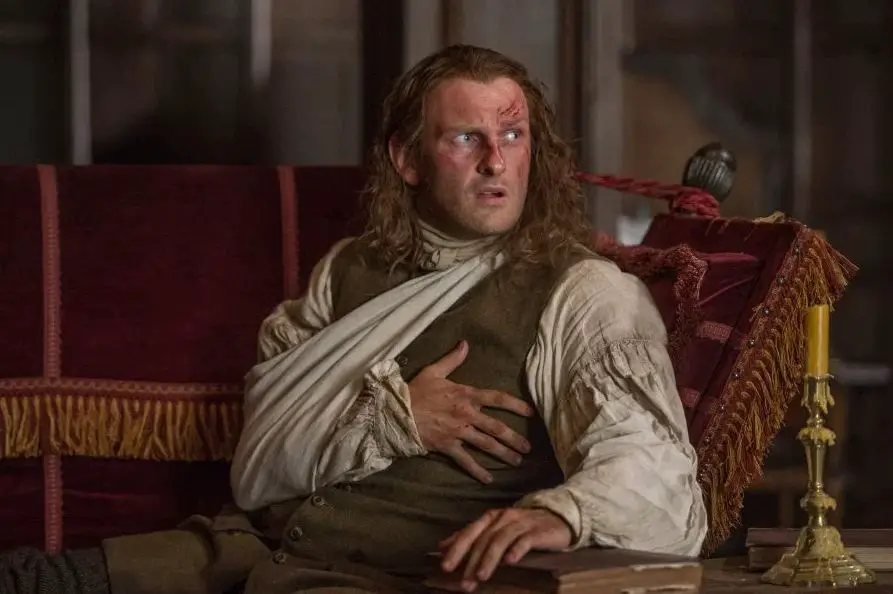 Steven Cree in the TV series, Outlander (Source: Outlander Online)
Gradually, along with working in restaurants, he began auditioning for shows and landed a part in a Pixar film, Brave.
Slowly he went on getting significant roles in several hit shows and movies and has become a prominent actor by now. 
Age & Height
Steven Cree stands at a height of 5 feet and 9.75 inches (1.75 meters). 
He is 38-years old as of 2019. 
Married & Wife Details
Steven Cree is happily married to Kahleen Crawford.
The couple is blessed with a daughter named Teddy, born on 29th December 2017.     
The couple tied the knot on 29th May 2016 in a wedding ceremony organized in the Old Fruitmarket in Glasgow.
On the wedding day, the bride wore an ivory dress by Badgley Mischka from Opus Atelier in West Kilbride, whereas the groom wore a kilt made from ancient UIster District tartan by Stewart Christie. 
Enjoy Reading: Samuel Anderson Married? Details On Girlfriend & Bio
Steven's wife Kahleen is a successful casting director with a degree in film and television studies from Glasgow University. She is known for films like Red Road, Route Irish, Donkeys, Weekend, The Angels' Share, Sunshine on Leith, Wild Rose, and TV series like Rebus, The Field of Blood, Rivier City, and The Miniaturist.