Sam Spruell, a British actor, made his first-ever television debut in 1995's musical video 'Cabaret.'
To get into the bigger platform, it took him seven long years to land on his first movie role. The project was none other than Kathryn Bigelow's historical submarine film, K-19: The Widowmaker (2002), and Sam played the character of 'Senior Seaman Dmitri Nevsky.'
Made under the international production of the United States, United Kingdom, Germany, and Canada, the film may not have been much of a box office hit, but it sure opened doors for Sam to even better roles and scripts.
Actor Sam Spurell's Movies / TV Shows
A brief glance over his career-timeline, and it is apparent that Sam prefers movie scripts over that of TV shows.
Peek Into: Samuel Anderson Married? Details On Girlfriend & Bio
Of all, he is mostly known for starring in the movie Defiance (2008), The Hurt Locker (2008), Snow White and the Huntsman (2012), Taken 3 (2014), Legend (2015), The World Is Yours (Le monde ou rien) (2018), Outlaw King (2018), amongst others.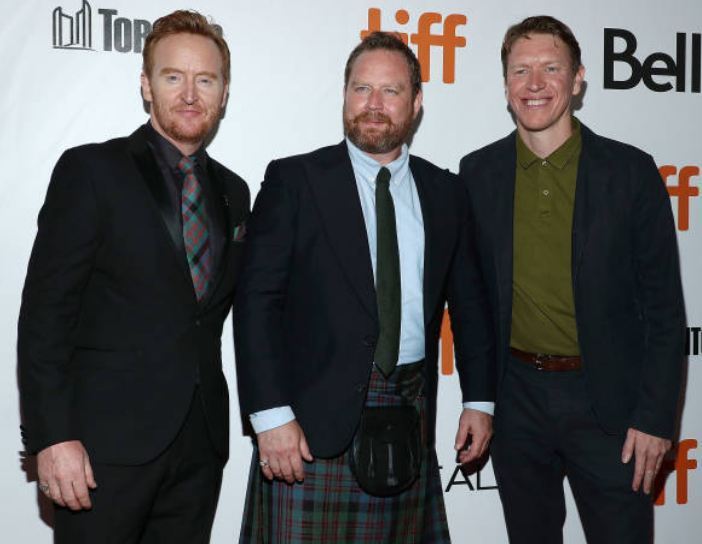 Sam Spruell attends the premiere of Outlaw King at Roy Thomson Hall at 2018 Toronto International Film Festival on 6 September 2018 (Photo: gettyimages)
More so, playing 'Owen' in Catastrophe (2015) and 'Quincy' The Last Ship (2014-2018), was equally an incredible experience for his television career.
Wife?
It is hard to comment on his married status. Notoriously famous for keeping his affairs secluded, for once, he spoke candidly in his interview dated 29 May 2012.
When asked about how he got rid of his bleach-blond character for a movie character, he replied that it was his girlfriend who took a razor and shaved all of his hair. "I think she was completely sick of the hair."- added the originally "strawberry-blond" actor.
Get To Recognize: Are Tom Bateman & Daisy Ridley Married? Updated Relationship Status
It was also then when he confessed having a two and a half years old son. He said that he was delighted to be back from Bulgaria. By the time he was doing a film, Company of Heroes, and had not seen his son for ten days. "I can't wait to see him. It's longer for me; I think than it is for him, ten days."- He stated.
Quick Facts On Sam Spruell!
Sam was born on the 1st of January 1977 in London—southeast London and spent much of his childhood days there only.
Sam stands tall to a height of 6 feet and 1 inch (1.85 meters).
Sam bleached his hair for his part as 'Finn'—the evil brother to the evil queen, Ravenna, played by Charlize Theron, in Snow White and the Huntsman, where he starred alongside the big names like Kristen Stewart, Charlize Theron, Chris Hemsworth, and Sam Claflin.
Sam worked with the National Theatre for a year in 2006 doing the plays like The Alchemist and Life of Galileo: The Alchemist, starring alongside Ian Richardson in one of his final roles before his demise.
Last reported, he lived in Hackney, a place in east London.