Rainbow Sun Francks is a well-known singer and actor known for his appearance in the TV show, Stargate: Atlantis, and movies, Aliens vs. Predator: Requiem and The Listener. He also showcases his musical skills in the Canadian channel, MuchMusic VH1, where he has worked as a VJ since October 2001. 
Rainbow Sun has secured a safe career for himself in the industry and fame is not all that he has accumulated as he has amassed a hefty net worth.
Is Rainbow Sun Francks Married Or Gay?
Rainbow Sun Francks is an exemplary actor known for his appearances in several movies and TV shows. However, he is very private and does not answer the questions related to his love life, because of which many people question his sexuality.
Rainbow Sun has admitted in several tweets that he loves playing the role of a gay character in movies and plays. Probably because of this, many people started wondering if he is gay in real life.
See Also: Bachelor's Cassie Randolph Age, Boyfriend, Parents
However, he debunked the gay rumors when he revealed that he had a girlfriend in the past, but broke up with her when the Final Fantasy 7 for the Sony PlayStation came out. 
Rainbow Sun Francks talks about his ex-girlfriend on 7 December 2015 (Photo: Rainbow Sun Francks' Twitter)
Rainbow Sun is not gay, but he is definitely an LGBTQ supporter, and that's great too!
Even though Rainbow's role of Aiden Ford in the show, Stargate Atlantis is married, the case is not the same for his real life. As far as his social media depicts, Rainbow Sun Francks is neither married nor dating anyone right now.
Rainbow Sun Francks Age, Height
Rainbow Sun Francks was born on 3 December 1979 in Toronto, Canada. A Canadian by nationality, he was raised by his parents in a family well exposed to the media industry. Rainbow Sun is the son of Don Francks, an actor, vocalist and jazz musician, and mother Lili Francks, a famous dancer.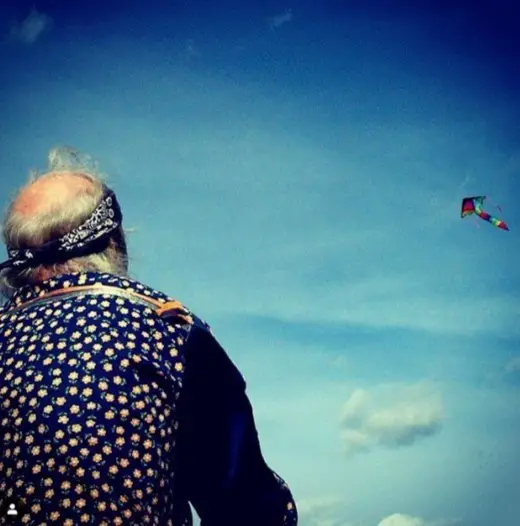 Rainbow Sun Francks remembers his childhood with his father on 7 March 2018 (Photo: Rainbow Sun Francks' Instagram)
Rainbow is also the brother of actress Cree Summer, with whom he undoubtedly shares a close bond. Cree Summer is a popular Canadian actress known for her role in Atlantis: The Lost Empire, Clifford the Big Red Dog, and Voltron.
Rainbow Sun was highly inspired by his late father and his dancer mother, who introduced him to the media industry. Rainbow Sun is a man inspired and shaped by his family.
At the age of 39, he stands at a height of 5 feet 10 inches (1.78 meters). Rainbow believes that one should enjoy the present rather than worrying about the past or the future.