Paul Johansson is an actor and director, best perceived for his role as the villainous father 'Dan Scott,' he starred as in the much loved WB/CW drama series One Tree Hill (2003–2012). He also directed several episodes of the show.
In addition to this career-defining credit, he made notable works in Highlander: The Series spin-off Highlander: The Raven and the 2011 film adaptation of Russian-American author and philosopher Ayn Rand's novel, Atlas Shrugged: Part I.
Paul Johansson's Bio: Age, Height
Paul Johansson stands at a height of 6 feet and 1 ½ inch (1.87 meters).
He was born as 'Paul Joseph Otto Johansson' on 26th January 1964.
Worked On The Same Project: Antwon Tanner Wife, Girlfriend, Family
Born in Spokane, Washington, United States, and raised in Canada, he acquires the citizenship of both countries.
His father is a professional hockey player Earl "Ching" Johnson. Earl was a member of the 1954 Stanley Cup-winning Detroit Red Wings team. Over the course of his playing career, Paul went by the family name 'Johnson' but later changed it to 'Johansson' to reflect his Swedish ancestry.
Meet Paul Johansson's Girlfriend
Paul Johansson is dating a woman named Stephanie Ann. On 14th October 2019, Paul shared a picture of Stephanie on his Instagram, for the very first time. To Stephanie's solo shot he captioned the words "Some things are real".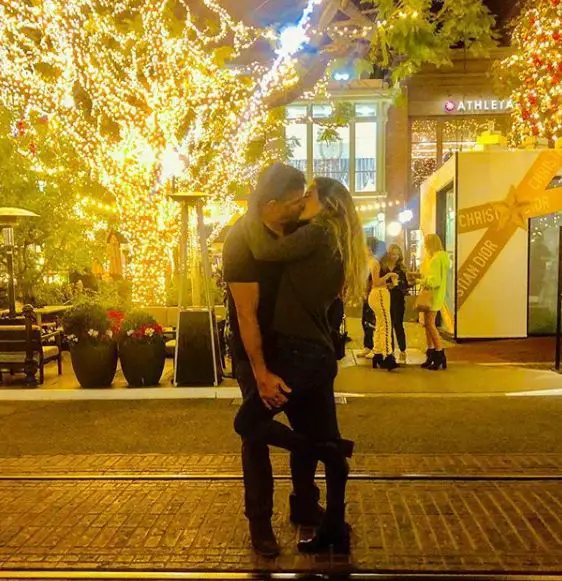 Paul Johansson and his girlfriend, Stephanie Ann on 3 December 2019 (Photo: Stephanie Ann's Instagram)
Stephanie, the nature lover, and philosopher at heart, also has a fair share of 'Paul Johansson' camera shots in her Instagram library.
Divorce From Ex. Wife
On 25th March 2001, Paul Johansson got married to fellow actress and production designer, Gabriela Oltean, and also got divorced in 2005.
From the marriage, the estranged pair have a son named Quinn Johansson.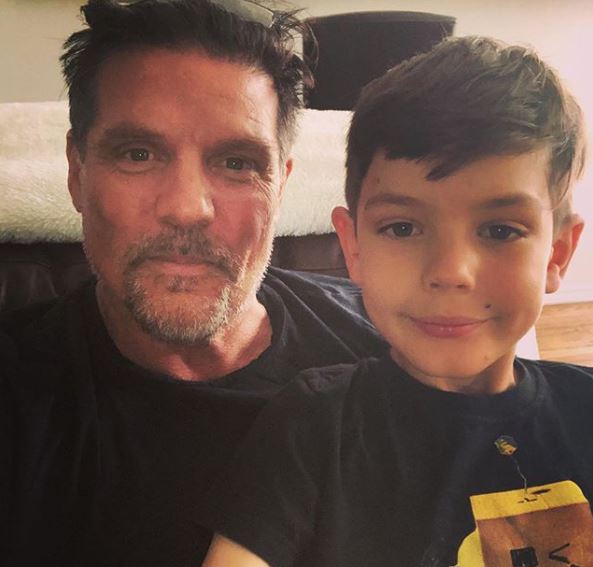 Paul Johansson and his son, Quinn Johansson celebrates Father's Day on 17 June 2019 (Photo: Paul Johansson's Instagram)
On 19th April 2016, Paul tweeted that on his son's birthday, he built a volcano that erupted candies.
More Facts on Paul Johansson
He played for the Canadian National Basketball team, touring for two years: in Korea and China during 1986 and in Israel and Greece the next year.

Paul became good friends with fellow Canadian actor and director Jason Priestley after both were scouted in Vancouver and brought to Los Angeles. Eventually, they worked together in the projects Beverly Hills (1993–1994), 90210 (1990), Conversations in Limbo (1998), and Dark Side (2003).

As per his birth sign, he is an Aquarius.

He is fluent in French as well.

Paul wrote and directed the film The Incredible Mrs (2003) that won him a Daytime Emmy Award (2004) for "Outstanding Writing in a Children/Youth/Family Special". He also received an Emmy nomination "Outstanding Directing in a Children/Youth/Family Special".

He had a small role in a romantic drama film, The Notebook (2004), starring Rachel McAdams and Ryan Gosling.