American actor Omar Metwally, who captivated the fans with his on-screen romance in the drama series The Affair, left many curious about his off-screen romance. But to their disappointment, the actor is extremely secretive about his love life.
Is Omar Metwally Married?
The Munich star is not very fond of displaying his private affairs to the public, because of which he has remained silent for all these years about his relationship status. Neither has there been any news of his partner so far nor has he been rumored with any potential girlfriend. 
Keeping his fans in shades, the actor maintains a low social media presence, with his Instagram and Twitter posts mostly being about his work and work buddies. 
His On-Screen Partner In The Affair
Though not in his real life, the fans have to settle for his on-screen romance as he portrays in the television drama series, The Affair. Sharing the screen with the talented co-actor Maura Tierney, who plays Helen Butler in the series, we can explore the fictional romantic side of Metwally. 
The actor gives life to the character, Vik Ullah, from the second season, where he appears as a recurring character and takes on the main role from the third season to the fifth. 
The romantic flair begins lighting up between the two characters during the later seasons after Vik, a charming surgeon, saves Helen's son Noah from a critical health condition. 
Besides, the two astonishing actors share a great bond off-screen as well, and Metwally occasionally shared the duo's shooting scenes through his Instagram while providing updates of the series.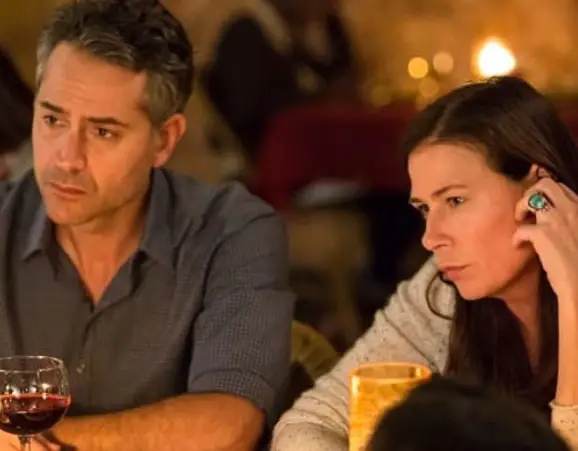 Omar Metwally and Maura Tierney on the set of The Affair. (Source: Instagram) 
Know More About His Work In Hollywood
Besides The Affair, Metwally is well-recognized for his work in Rendition, Munich, Miral, Non-Stop, Mr. Robot, Bourne, and Treadstone. 
Starting his career in 1999, the actor has been in several tv series, films, and theatre shows. Apart from tv screens, the actor holds a prominent place in theatre shows as well. His most known theatre performance is an Off-Broadway play Guards at the Taj, the recipient of multiple awards. 
The actor, belonging to mixed ethnicity with a Duch mother and Egyptian father, justified the character, Humanyun, in the play, with his ethnic look and brilliant acting, which was also reviewed by the New York Times. 
Undoubtedly, the actor has accumulated a bulky net worth from his years of a successful acting career, but the actual figures remain undisclosed.