Acting is not just a career option for Justin Chu Cary but his one real forte out of few others.
The American TV-actor is also a professional graphic designer and comic book artist. From what it appears, he came all prepared in the industry, having done a double minor in Theatre and Visual Arts besides a bachelor's degree in Sociology.
As of his 2019's release Netflix's Black Summer, Justin is all geared up for his forthcoming even better scripts and casting.
Get Word: Noah Huntley Wife, Family, Net Worth
Standing in the height of 5 feet and 11 inches (1.8 meters), Justin must have garnered a substantial net worth from his thus far released movies and TV shows.
From living off of regular visual arts, graphic and web designing jobs to modeling for brands including Nike, Target, Footlocker, and Ford, he did it all in his early on career days.
Justin Chu Cary's Bio
This is how Justin got his full name. His paternal grandparents are surnamed Cary and Bush while his grandparents on the maternal side carry Chu and Lee, thus giving him a 'Justin Chu Cary.' All in all, embracing a mixed ethnicity from his African-American father and a Chinese-American mother.
Justin, age 37, comes from a family that always had so much social activism in it. His mother, he said- "is not just some stereotypical Chinese woman." Now marching in her sixties, she has always been Justin's inspiration actively working on gender equality, sexual harassment, and rape cases within the University setting. Both of his parents are one right social activist.
More to his family is his brother, who is a musician, specializing in pop music.
Is Justin Married?
Justin never really spoke about his dating life and relationships in any of his interviews. And even his social media pages are dominated by his impressive collections of graphic designs.
But then, once in a while, Justin lets his fans and followers a little bit of peeking into his personal life. For instance, the time he flaunted his tailored wedding suite, posing for a mirror selfie on 26 May 2013 with an "I am getting married" caption.
Enjoy Reading: Elliot Cowan Girlfriend, Married, Family
The lucky girl who took his breath away is a gorgeous "East-African" girl named Hagerenesh Solomon.
Justin, who went Tahiti with his Ethiopian wife for thier honeymoon, never personally released his wedding pictures, not even on his social media.
Nonetheless, he sure let everyone knew when her lovely daughter, Liyu, took her very first step.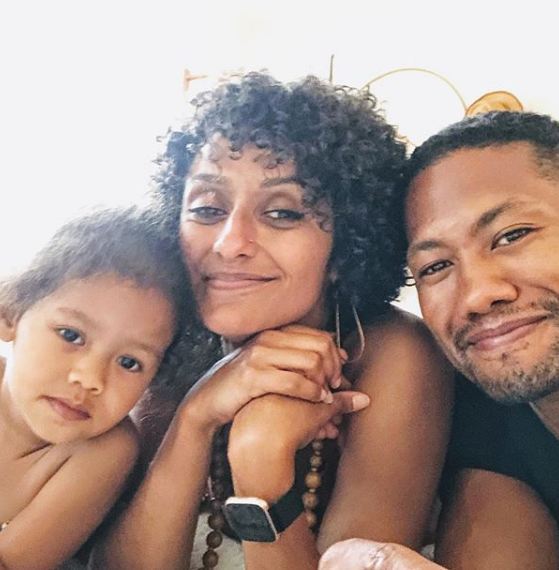 Justin Chu Cary and his wife, Hagerenesh Solomon with their adorable daughter, Liyu on 28 June 2019 (Photo: Justin Chu Cary's Instagram)
Born in early-October day in the year 2016, Liyu now resembles her parents in a great many ways.
And, the first time parents seem to be doing great. Or so tells the family picture, where they can not help but be all smiles.