Josh Zuckerman, an American actor, is known for his versatile portrayals in movies and TV shows. From his character of a sex-crazed virgin to a serial killer, he has shown how multifaceted and adaptable he is.
Beginning his career from teenage, slowly, he upgraded his talents and career from stage to big screens. He then established himself as a promising actor in Amerca's big entertainment industry through his comedic characters in Sex Drive, Goldmember, and Surviving Christmas.
Josh Zuckerman's Bio: Age
Josh Zuckerman was born on 1st April 1985 in Stanford, California, with the birthname Joshua Ryan Zuckerman. He has four siblings in the family.
Read More About Another Actor: Who Is James Mackay Dating Now? Sexuality Talks & Movies Details
He attended The Buckley School in Sherman Oaks, California. Also, he studied History while at Princeton University.
Height
Josh Zuckerman stands 5 feet and 10 inches (1.78 meters) tall.
Dating Status
Josh Zuckerman's Instagram posts exhibit his post-relationship with Julia Pott. The earliest photo of Julia on Josh's Instagram dates back on 15th March 2015. After then, the couple accompanied one another on a few occasions. For instance, in January 2017, he walked down the carpet with Julia at Summer Camp Island.
Later, on 22 January 2017, Josh even shared the glimpses of his moments spent with his Julia.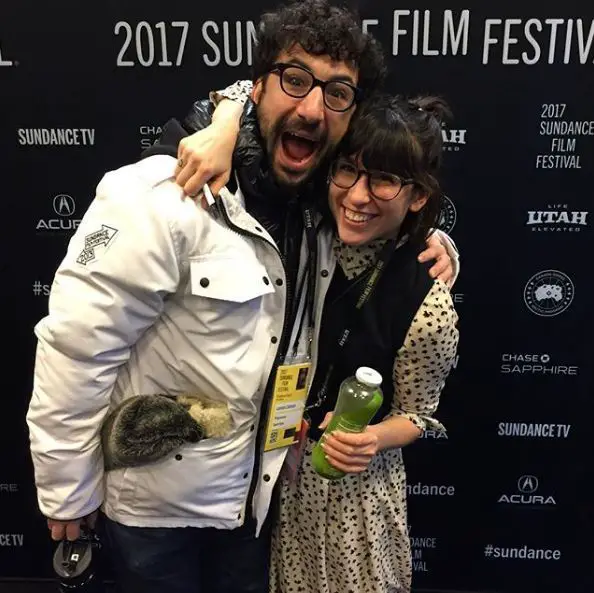 Josh Zuckerman with his former girlfriend, Julia Pott on 22nd January 2017 (Source: Josh Zuckerman's Instagram)
But, then on-ward, no further pictures were ever shared on their social media timeline. Without providing any information about their relationships, the pair vanished from the media reach.
Explore More About: Paulo Avelino Relationship Status Now, Who Is His Girlfriend?
Now, snooping to Julia's Instagram, she is enjoying her time with her new boyfriend. So, without a doubt, Josh and Julia have already split.
Movies & TV Shows
Zosh Zuckerman has performed several critically acclaimed roles in various movies and TV shows. Some of his notable movies are The Mysersons in 2001, and I Was a Teenage Faust in 2002, Austin Powers in Goldmember in 2002, Surviving Christmas in 2004, Feast in 2005, The Hottest State in 2006, Lions for Lambs in 2007, Sex Drive in 2008, CBGB in 2013, Acid Girls in 2014, and Ring Ring in 2019.
Likewise, some of the best TV shows among his credit lists are Project Greenlight in 2005, CSI: Miami in 2007, Kyle XY from 2008 to 2009, Desperate Housewives from 2009 to 2010, 90210 from 2011 to 2013, Significant Mother in 2015, and Strange Angel in 2018. 
Interesting Facts
Josh Zuckerman is of Scottish, English, Swedish, and German descent. 

He is a member of the Delta Kappa Epsilon Fraternity. 

He began acting in theatrical dramas when he was just ten years old.

He made his acting debut at the age of 15 in the 2000's episode of "Get Real." 

While attending college also, he didn't leave his acting passion and spent a lot of time traveling into New York City for auditions and meetings, and also acted in a short film, Pretty Persuasion.

He shaved his head for the film, Austin Powers 3.

Growing up, he watched a lot of R rated dramas and action flicks. 

Watching Braveheart as a child, he was highly influenced by the role of actor, Mel Gibson.

Josh has worked with a lot of big names of the entertainment industry like late James Gandolfini.