The name 'Blake Garrett Rosenthal' does not require much of an introduction among the television sitcom audiences.
Blake landed as a series regular in the star-studded and Emmy Award-winning television series, MOM, and this became a major turning point for his budding career as a child actor.
In the Chuck Lorre production, he plays a son 'Roscoe' of a sober single mom, trying to pull her life together, raising her two kids, the main character portrayed by the famous actress, Anna Faris.
Of all the seasons, Blake starred as the main cast until its third season while recurring in season four.
Wiki: Birthday, Family (Parents)
Blake was born on the 18th of March 2004 to Sherri and Alan. His father, Alan, is a chiropractor who owns the Whole Health Medical Solutions office in Thousand Oaks.
More From Talents Who Started Young: Lonnie Chavis Bio Talks: Age, Net worth, Parents, Siblings & Facts
Blake is the middle of three brothers—his eldest brother is Eric, a college student, and the youngest of all is Shane.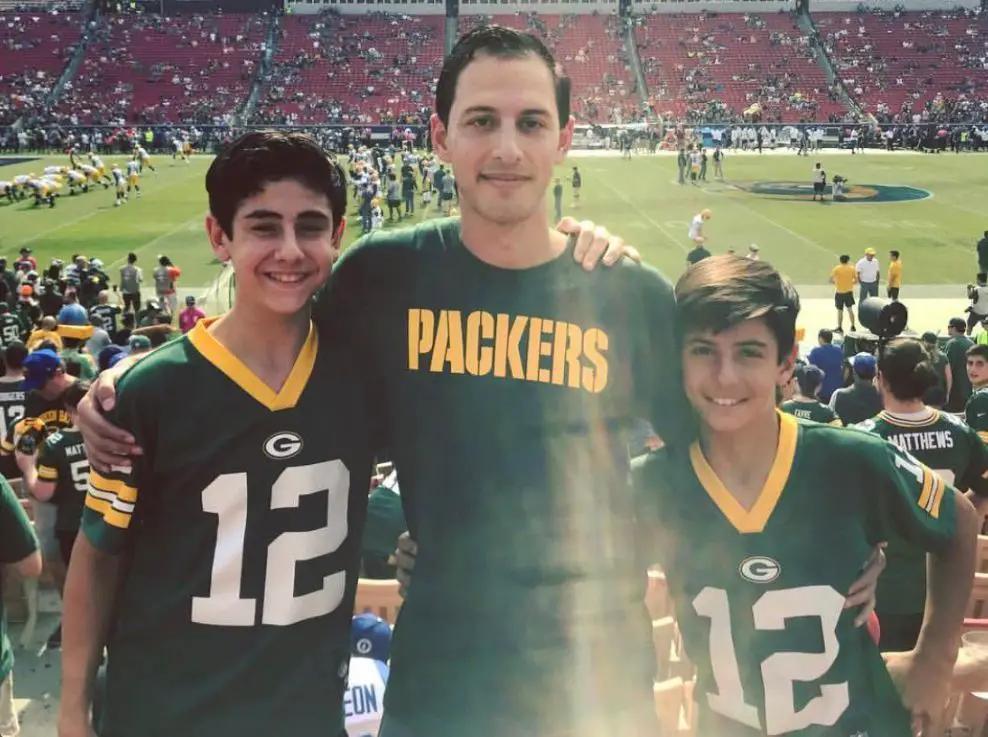 Blake Garrett Rosenthal (on the left) with his older brother Eric (in the middle) and the youngest Shane on 18 March 2019 (Blake Garrett's Twitter)
Blake and his siblings have an inseparable bond, sometimes get into fights, but they love each other a lot.
Bio (Career)
Blake started on his acting career at a young age all because of his aunt Wendi, a youth agent, who thought it would be fun if Blake auditioned for a TV movie, Married Not Dead (2009).
With no prior acting experience or training, he was picked for the role and thus began his journey in the entertainment industry.
In addition to his big break in Mom, he also appeared on the episodes of mockumentary sitcom The Office and had a recurring role in another American sitcom, New Girl (2012).
Furthermore, he also had small parts in Judd Apatow films Bridesmaids (2011), and This Is 40 (2012).
2004 Born Celebrity: Addison Riecke Wiki, Age, Height, Parents, Net Worth, TV Shows
Speaking of his future plans with vcstar.com, he opened up about wanting to continue the acting gig even when he grows older. But he also wishes to get a degree from college--- probably a UCLA or Stanford.
Some Other Facts On Blake
Blake is a sports nut, who counts the 'Green Bay Packers' as his favorite NFL team among a few others: Clippers, Dodgers, and the Yankees.
Blake's favorite sport is basketball, but he also fancies baseball and football.
He wished his mother on her birthday, claiming her "probably" the best mom in the entire world.
His brother Eric's birthday falls on 25 February and his mother celebrate her birthday on 11 March.