The comedian Billy Sorrells, a father to four kids, is in a rough patch with his wife, Coco Sorrells. In one of his videos, Sorrells reveals he is considering a divorce from his wife. 
Is Billy Sorrells Separating From His Wife?
The seven years long marriage might come to an end soon. In a recent video by Sorrells, he elaborated the current citation between the couple. The actor and comedian began the video displaying his left hand without his wedding ring and says his wife took his kids and left for a week to a destination without notifying him. 
Moreover, she was trying to avoid him by remaining out of contact. He said his wife's action put him off, and he wants to put an end to their marriage on a nice note, without having to go through any drama. He also names the divorce attorney he might get for the procedure. 
In the fourteen minutes video, he rambled on how her actions affected him and that he can't do it anymore. He continued to confess his love for her but also mentioned that it was over.  
However, the couple is very open about their internal affairs and is known to have gone public a few times regarding their personal disputes, but no one knows if they can make up this time.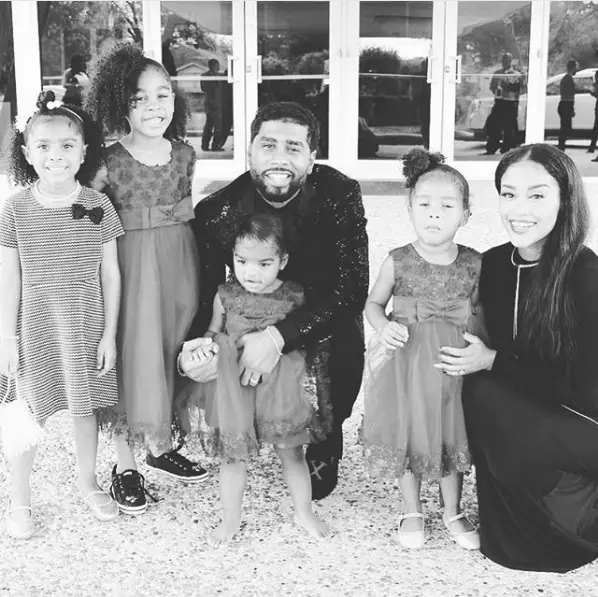 Billy Sorrells with his wife and kids. (Source: Instagram)
Sorrells' Relationship History and Children
Despite the fact that the comedian has a reputation for being in several relationships, it wasn't until the age of 28 that he decided to become a father. He is a father to four daughters, Blahir, Indigo, Kylie, and Amethyst, and takes his duties as a father seriously. 
Spilling his thoughts on the right age to have kids, Sorrells believes the right time is when one finds the right person to start the family with. He has two daughters with his wife Coco and two from past relationships.
Recently on April, his oldest daughter Blahir just turned ten. Although there is no information regarding his baby mothers except for Coco, the proud father takes entire responsibility of all his daughters and is raising them with his wife. 
Is Sorrells Gay?
Following some controversial rumors about him, the stand-up comedian was under gay speculation for quite some time. Especially the controversial rumor of Sorrells associated with another comedian  D'Lai, that claimed Sorrells having a bisexual relationship with him, added fuel to the unclarified rumor. 
Moreover, Sorrells' appearances in the Roast Me episodes, where the crew roasts him making humorous jokes about his sexuality, also made fans question if he is really gay or bisexual. However, the Did You Miss Me host hasn't yet confirmed the rumor or addressed it anywhere, so it remains baseless.