Dakota Meyer Wife, Bristol Plain, Children
Date: 29 Apr, 2019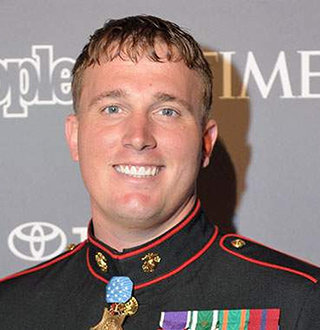 Dakota Meyer is a United States Marine veteran of the War in Afghanistan. During the battle of Ganjgal, he was awarded the Medal of Honor for his actions and became the second youngest living Medal of Honor recipient.
Besides warrior, he is also an actor, who has appeared in Maximum Warrior 4, Range 15, and Maximum Warrior 2011. He is an active Instagram user, sharing his life moments with his fans. He has over 262K fan following on his Instagram account.
Dakota Meyer Career & Net Worth
When Dakota Louis Meyer got deployed to Fallujah, Iraq as a scout sniper with 3rd Battalion, 3rd Marines, he showed immense bravery.
For his action in Afganistan, he was able to gain national attention during his second deployment in Kunar Province with Embedded Training Team. In 2009, during his journey at Ganjgal, Dakota noticed that his four friends were missing after being ambushed by a group of insurgents.
To rescue his friends, he entered an area under enemy fire and found the four members, dead and stripped of their weapons. When the Taliban fighter was trying to take the dead bodies, Dakota tackled with them and grabbed a baseball-sized rock and beat his opponent to death.
With the help of Afghan soldiers, Dakota moved the four bodies to a safer place and also evacuated 12 wounded people and provided covers for another 24 Marines and soldiers.
The brave Marine has risked his life to protect others, and for his bravery, he has been awarded the Medal of Honor.
However, his bravery came with a price. In 2010, he had a post-traumatic stress disorder. Once while drinking at his friend's house, he attempted to commit suicide using a Glock pistol but luckily the gun was not loaded. Subsequently, he sought treatment; he is doing better now.
Dakota has not revealed his actual net worth, but he might be enjoying six-digit worth the amount.
Dakota Meyer Children With Wife Bristol Palin
Dakota was previously married to Cassandra Wain in Campbellsville, Kentucky in May 2008. Both of them were young, and after marriage, they realized it was a mistake and eventually separated. Dakota legally divorced with his wife on 3 March 2010.
Both of them moved on in their lives, and his ex-wife remained low key away from the media.
Whereas, Dakota got engaged with Bristol Palin, daughter of former Alaska Governor Sarah Palin. He planned his wedding at his hometown Kentucky, but at the last minute in May 2015, he called off his marriage.
After the announcement of his called off the wedding, he announced the pregnancy of Bristol Palin and welcomed their daughter Sailor Grace on 23 December 2015.
However, in early 2016, Dakota was asked to take a paternity test as part of a bitter battle over custody of the newborn baby. It turned out that Dakota was the biological father and shared joint legal custody of the baby.
Finally, the couple tied their wedding knot on 7 June 2016. The couple welcomed their second baby daughter Atlee Bay on 8 May 2017.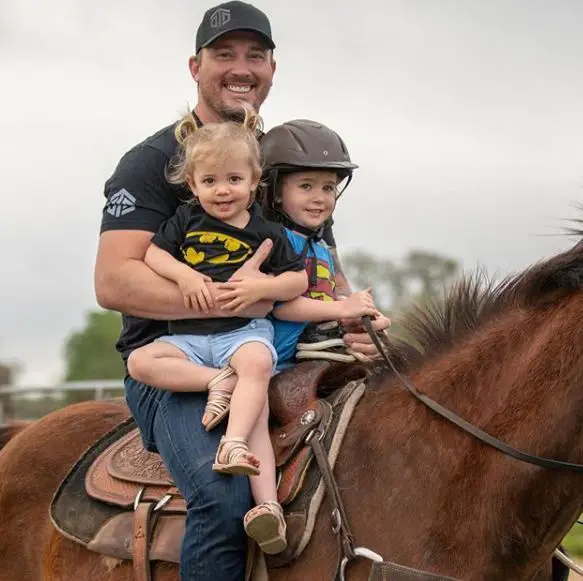 Dakota Meyer enjoys horse riding with his two daughters Sailor and Atlee on 31 March 2019 (Photo: Dakota Meyer's Instagram)
While their family life was going fine, Dakota sadly filed for divorce that got finalized on 1 August 2018.
Don't Miss: Nicolette Gray Wiki, Age, Family, Net Worth
However, even after the separation he still embraces a good relationship with his ex-wife with no hard feelings. He is a proud father of his children and spends his free time with them.
Short Bio, Age
Born on 26 June 1988, Dakota Meyer, now of age 30, holds American nationality. He was raised in Columbia, Kentucky by his parents Felicia Gilliam and Michael Meyer.
Dakota with an outstanding height graduated from Green County High School. Later, he got enlisted in the Marine Corps at a recruiting station in Louisville, Kentucky and completed his basic training at Marine Corps Recruit Depot Parris Island.
---