Ryan ToysReview Wiki, Age, Real Name, Parents, Net Worth
Date: 05 Dec, 2018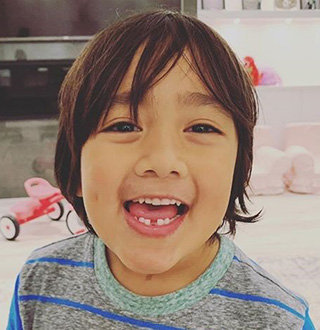 Who thought YouTube would become one of the top platforms of opportunities? But, the unexpected media has now been an inspiring channel for people all over the world. Most surprisingly, to all the people regardless of their age, sex, and educational qualifications.
The perfect analogy for the scenario is an 8-year-old kid, Ryan ToysReview, who has millions of subscribers in his channel. Find all the information that you mustn't miss about his age, parents nationality, real name and so on in the article below!
Ryan ToysReview's Wiki, Parents
He, whose real name is Ryan itself, was born on 6 October 2010 in Texas, USA. Ryan's parents and hail from a Japanese background. His father, Sean is an Engineer while his mom, Loann is a former Chemistry teacher.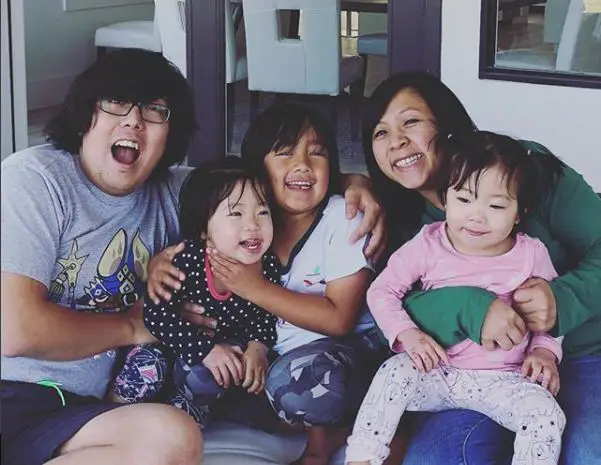 Ryan ToysReview (middle) celebrates Thanksgiving with family on 23 November 2018 (Photo: Ryan's Family Review's Instagram)
From a tender age, Ryan was influenced by YouTube. Just like other social media star, he also wanted to initiate a channel. But, at the time he was just at the age of three. So, he couldn't create a channel by himself.
Don't Miss: Alex Ernst: Gay Or Dating At Age 21? Also His Height, Net Worth And Family
Nevertheless, as his parents were supportive, they understood his interest. Moreover, they realized that it was a platform to share Ryan's childhood memories with their family. Thus, Ryan's parents' started capturing Ryan's reaction on new toys to make a content for his videos.
YouTube, Net Worth
For the first video, Ryan's parents created a channel Ryan ToysReview. Then, Ryan's mom bought him a new toy, a Lego train set and captured the video of Ryan's reaction and review. Finally, they uploaded the video in YouTube.
Surprisingly, the video caught the attention of massive people and eventually garnered 46 million views. The initial positive response led Ryan and his family to upload more videos. As a result, the channel reached a prominent height of success boasting about 17 million subscribers.
Apart from Ryan ToysReview, Ryan's parents also initiated another channel Ryan Family Review, which has amassed 3 million subscribers.
Well, Ryan's channels have not only received love and fame but also made the family bond stronger. Gaining such popularity is a sign that the little one will go a long way. As a young YouTube star like Preston Arsement, Ryan has already accumulated a net worth of more than 11 million dollars.
Ryan ToysReview Controversies
In the celebrity world, controversies and scandals do not need an introduction. Just like that, Ryan ToysReview faced scandals.
Well, Ryan's parents were blamed for using his name in the YouTube. Famed YouTubers like PewDiePie and h3h3 stateYouTubersparents exploited him for making money through YouTube. In reply, Ryan's parents claimed the controversy to be wrong. On an interview back in January 2017, Ryan's parents stated it was quite hard for them financially when Ryan was born.
But as everything is alright now, his parents are utilizing the channel's earning for Ryan's college funds, savings accounts, and trust funds rather than using it for themselves. Ryan's mom, Loann also added she never forced Ryan to do any videos.
Similar: PontiacMadeDDG Real Name, Age, Net Worth, Height, Dating, Girlfriend, Parents
Ryan's channel did not become the victim of only one controversy. Back in November 2017, people complained that some of Ryan's videos were inappropriate for the kids.
So, Ryan's channel was forced to delete more than hundreds of videos, which demoted his rank from third to fifth most-watched videos. However, the channel recovered the loss and gained back it's fame in the YouTube world.
---