Cliff Barackman Bio, Age, Wife, Net Worth, TV Show
Date: 02 Dec, 2018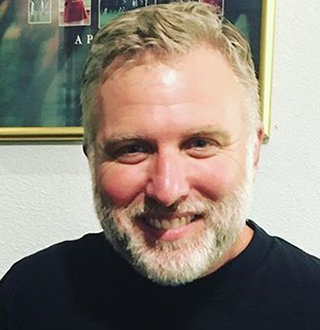 The existence of Bigfoot has been quite a subject of debate for many years now. It has puzzled scientists for many years. However, scientists are not in the mood of giving up even though minimal information is available on the subject whether Bigfoot exists or not. Many people have contributed to the research of Bigfoot's existence and one of them is undoubetedly Cliff Barackman.
Cliff Barackman is an American Television personality. He is best known as a co-host of the Animal Planet's program, Finding Bigfoot alongside Ranae Holland. Also, he has appeared in many Bigfoot series and the TV show titled Monsterquest.
Cliff Barackman's Bio, Net Worth
He was born on 28 November 1970 in Long Beach, California. For education, he went to California State University. It was during those times he became interested in the topic of Bigfoot and decided to build his career by researching Bigfoot. Little did he know that his interest would make him the co-host of the highly appreciated TV show, Finding Bigfoot.
Also See: P. Allen Smith Bio, Married, Wife, Gay, Family, Net Worth, Show
Cliff has achieved tremendous success and fortune for the TV Show. Although he has appeared in many Bigfoot related programs, the one that brings the significant net worth is Finding Bigfoot. He has staggered a massive net worth of over $1.6 million.
Apart from being a Bigfoot researcher, he is also a renowned musician and songwriter. He usually plays jazz songs and has produced many country songs. In fact, some of the music used in Finding Bigfoot is his own creations.
Who Is Cliff Barackman's Wife?
Aged 48, it should not be a subject of a shock to know Cliff Barackman as a married man! He is married to Melissa Barackman, who was his girlfriend for a long time. The couple went to the altar and tied the wedding knot on 25 June 2017. The wedding took place in Cliff's hometown, and that is Long Beach, California.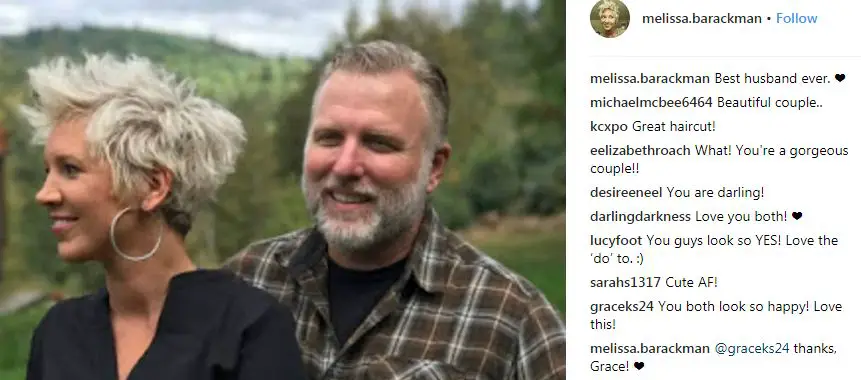 Melissa Barackman mentions her husband, Cliff Barackman, as the best husband on 4 October 2018 (Photo: Melissa Barackman's Instagram)
Cliff's girlfriend-turned-wife Melissa is a famous makeup artist based in Sandy, Oregon. She has specialized her work in TV shows and movies makeup. Melissa has acquired a master's degree from Art of Makeup school located in Vancouver.
Don't Miss: Jessica Lebel Wiki, Age, Married, Husband, Salary, Education
The couple celebrated their first wedding anniversary on 24 June 2018. Fortifying their relationship, the couple also marked their first Valentines after their marriage. The couple often flaunts the photos of their marital blissfulness in their social handle. The fact that both of them work in the Television industry might also be the reason why both of them have such incredible chemistry.
However, for Cliff, it is not his first marriage. He was formerly married for seven years but, later divorced due to some reasons. However, no any information about his ex-wife has surfaced out.
---