Lesley Visser Married, Divorce, Family, Net Worth
Date: 17 Jul, 2018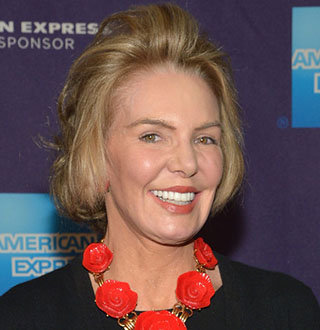 American sportscaster Lesley Visser grabbed tremendous success after becoming the first female NFL analyst in 2009. For her sporting stints at ABC, CBS, and ESPN, Lesley was voted the No.1 Female Sportscaster of all-time by the American Sportscasters Association.
Putting aside her splendid media career for a while, Lesley found bliss in her relationship after she married famed businessman. She previously parted ways with her ex-husband via divorce.
Enjoys Marriage Bond After Divorce With Dick Stockton
64-year-old Lesley Visser is enjoying a marriage voyage with her husband, Robert Kanuth, a business and former Harvard basketball captain.
The couple tied the wedding knots together in July 2011, a year after Lesley's divorce with her ex-husband.
Lesley and Robert enjoyed their wedding moments in the Appleton Chapel of the Memorial Church at Harvard. The Reverend Dr. Dorothy A. Austin performed the ceremony, which was attended by the couple's close friend and family.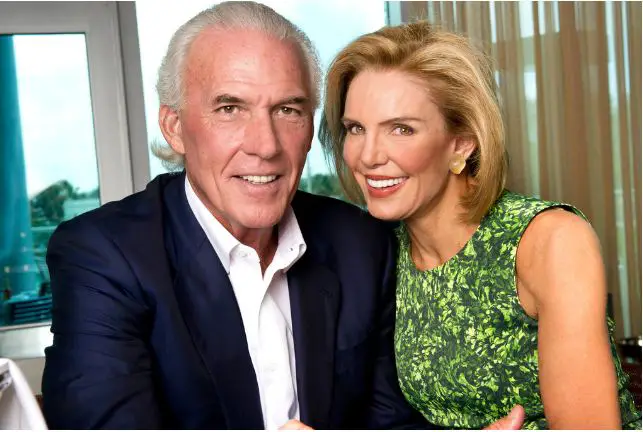 Lesley Visser shares soothing time with fiance Robert Kanuth on 22 July 2011 (Photo: nytimes.com)
Prior to Robert, Lesley shared a marital relationship with Dick Stockton, a sportscaster for Fox Sports.
The duo tied their wedding knots in 1983 and was together in the 27-year of ups and downs.
They were still married when Lesley went through a jogging accident in New York's Central Park in June 1993. At the time, she broke her hip and had to conduct artificial hip replacement in 2006.
However, her long-term relationship with Dick came to an end in 2010 with a divorce.
Despite the failed first marriage, Lesley has found bliss, though late, in her supportive husband, Robert.
Lesley Visser's Biography: Mother's Inspiration Credited Her Success
Lesley Candace Visser, shortly known as Lesley Visser, was born in 1953 in Quincy, Massachusetts. She celebrates her birthday every 11th September and is the daughter of Max Visser and late Mary Visser.
Lesley always grabbed her family support to pursue her career in sports reporting. Raised up by sports teacher and engineer, she developed a lot of interest from her young age of 10.
Speaking about her family support on CBS This Morning back in the start of January 2018, Lesley mentioned that her mother pushed her forward to pursue her career as a sports writer the time when the field was dominated by male. It was her mother's empowerment, which triggered her to achieve the then-impossible.
Lesley soon initiated her media career after graduating from the Boston College with a major in English. She bagged an opportunity to work as a sportswriter at The Boston Globe in 1974. In her 14-year stint at the Globe, Lesley covered college basketball, the NBA, and Major League Baseball.
Besides, Lesley joined CBS Sports as a part-time reporter in 1984 and later changed her position to full-time in 1987. She covered the NBA Finals, college basketball, college football, and Tennis at the network. Furthermore, she became a regular on The NFL Today in 1990.
Afterward, Lesley went to ABC Sports and ESPN as CBS lost television rights to NFL games in 1993. She became the first woman ever to report from the sidelines when she covered Super Bowl XXIX for ABC in 1995. Besides, she covered the Super Bowl, college basketball, and horse racing for ESPN before returning to CBS Sports in August 2000.
In 2009, Lesley reached a new media height becoming the first woman ever to be an analyst for an NFL game on TV. She later was inducted into the National Sportscasters and Sportswriters Association's Hall of Fame in 2015.
As a famed sportscaster, Lesley Visser basks on an astonishing paycheck. Her average salary as a sports reporter touches the margin of $76K which boots her overall net worth.
---